Reading Time:
8
minutes
Available On:
Throughout his career, Dr. Michael Gervais has followed a central question: Is there a common thread connecting those who change how we understand how the world works?
As a high-performance psychologist, published, peer-reviewed author and recognized speaker on optimal human performance, Michael Gervais works in the trenches of high-stakes environments, where there is no luxury for mistakes, hesitation, or failure to respond. While Dr. Gervais' roster includes an MVP from every major sport, internationally acclaimed artists and musicians and Fortune 100 CEO's, he is also the Co-Founder of Compete to Create, whose mission is to help people become the best they can be.

He recognizes that all of us are required to perform daily. We all navigate our own high-stakes environments and can benefit just as much with the right mindset training. Ultimately, Dr. Gervais' goal is to unpack, then decode, how the greatest performers in the world use their minds to pursue the boundaries of human potential. To accelerate that aim, he has curated conversations with those who have dedicated their life toward Finding Mastery.
Applying that passion to explore human performance boundaries to his personal life, Dr. Gervais is an avid surfer who also enjoys skiing Canada's backcountry. He has come to understand that the answer to his central question lies in the space between hesitation and commitment.
I must say that this was one of the most fun and informative conversations I've had in recent memory – with anyone. Michael is as knowledgeable as he is personable, and his enthusiasm for the conversation about mastery is infectious. I learned a bunch of new things that have already opened up new wormholes of learning to dive into — all that fascinates me.
I'd suggest sharpening your pencil before this one – you're going to want to take notes (or just check out the show notes below.)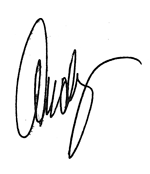 ---
FORWARD TO A FRIEND – If you enjoy the podcast, please help us spread the word by sharing it.
LEAVE A REVIEW – Your written reviews in iTunes go a long way in helping us get the word out. Here's a link to make it easy – bit.ly/andypetranekpodcast. Thanks in advance for your help and support!
---

This episode is brought to you by The Good Kitchen.

One of the best things I've ever done is to get prepared, Whole Life Challenge-compliant meals delivered to me during the week. It makes my life so much simpler, eliminates any questions I might have about healthy food for those meals, and reduces the number of decisions I need to make each day.
I highly suggest trying it out. It was a game-changer for me. The Good Kitchen will deliver pre-made, chef prepared, WLC-compliant meals (breakfast, lunch, and/or dinner) right to your front door via FedEx.
A special offer for podcast listeners: get 15% off your first order. Just use this link: thegoodkitchen.com/wlc
---
Episode Notes – #139: Michael Gervais
On getting his early start by looking toward people who are deeply committed, but away from elite athletes and superstars.
He attended a bunch of different schools over his years as a student –

Loyola Marymount

, Long Beach State, San Diego State,

Pepperdine

.

Began by earning his undergraduate degree in psychology and

kinesiology

, followed by a Ph.D. from in psychology with a specialty in sports performance. After 15 years in his field, he developed his sub-specialty in "dangerous environments."

Growing up in

Redondo Beach

as a surfer, with no plans for future doing anything other than surf.

Michael's plan to live, surfing the world, eating on kitchen tables made from milk crates and plywood
The statement about his plans that his then-girlfriend (now wife) said to him that literally changed everything.
Mom's ultimatum — get a job or go to community college. He chose school so that he could continue to surf.
How communities, cultures, businesses don't change without powerful intention and leverage.
The questions people struggle and wrestle with universally, "What is my purpose? It's not enough. I'm not enough."
How do you find fulfillment? Harvard Study shows that people who are the most fulfilled are the ones that are willing to wrestle with the hard questions.
In school, three professors who were best friends had a profound impact on his life — a theologian, psychologist, and philosopher. They all saw something in him — this proclivity to want to get better. And they were responsible for igniting a spark in him that has never gone out.
You'll never guess what subject in high school he got an "F" in!
By following the trajectory of psychology, he realized he was on track to study the "disordered mind." What he really wanted to understand was the roadmap for making himself better – studying the healthy, successful minds.
There are only three things you can train as a human – your body, your craft, and your mind. Perhaps a fourth is your spirit. Have YOU ever formally trained your mind?
The easiest things to spot in the world are things that are disordered – that are problems, issues, challenges. In the world of the best of the best of the best, it flips. They focus on what's good so that they can do the great even better.
The

default mode network

— the idle part of our brain that starts to ruminate on "me." Interoceptive observation of self that is a default.

How mindfulness training, deep focus on one thing, listening deeply to someone else can help you shut off your default mode network, self-rumination, which is linked to both depression and suffering.

Lorin Roche — mindfulness teacher –

podcast conversation with Andy

. How mindfulness is "like a full-body orgasm."

How many of you think that everyone else "out there" has their life figured out?

For high achievers, getting connected to the world's high achievers through social media and online videos is exciting, compelling, and gives them something to shoot for.

Extreme skiing movies —

Warren Miller movies

,

Glen Plake

Self-judgment, self-critique in any aspect of life — business, art, music, sports, relationship, school, family — becomes problematic and suffering inducing.

When Michael went to his professor with a deluge of anxiousness and overwhelming thought, his professor responded by asking him this question and walking away: "When someone knocks on your door, do you have to answer?"

Question: "When you wake up, is it on an inhale, or exhale?"

Jon Kabat-Zinn

— Harvard and MIT graduate, one of the original western mindfulness meditation teachers

When you wake up, you wake up your body… finish the job — wake up your mind too.

Where do you "work it out"? The importance of finding your thing, your activity, your place.

Why Andy got into

unicycling

, (inspired by

Ronnie Teasdale

.)

Why the best in the world are incredibly optimistic — about everything.

Why it's not a great idea to tell professional surfers that you surf.

When you experience real consequences (as do most extreme athletes that are on the razor's edge), you can fully embrace the fragility of life.

Felix Baumgartner

and the

Red Bull Stratos

project – a mission to the edge of space.

Why a nimble and strong mind is the hallmark of people who are able to stay the course, keep going when the going gets tough, and adjust as needed.

Using your imagination to create a vision.

Once you create a vision, a second action is required — commitment.

Why money can be a great lever arm for personal accountability.

CBT (

cognitive behavioral therapy

) and RET (

rational emotive therapy

)

Are you doing or being? Perhaps it's time to spend less time in the doing, and more time in the being so that your values lead and your actions follow — examples

Dr. Martin Luther King, Jr.

and

Malcolm X

.

EXERCISE: What do you stand for? What are your values? If someone were holding you at knife-point, could you get out of your mouth what you stand for?

Alex Honnold

— on the razor's edge.

Michael's partnership with

Coach Pete Carroll

 — linking culture with a mindset.

Getting introduced to the hockey players on the first team he ever worked for – both "trial by fire" and "think on your feet" moment when introduced to his first the hockey players on the

William James

– the first person in psychology to study the lives and minds of the extraordinary

The 6 stages of performance – choking, micro choking, performing, performing under pressure, thriving under pressure, dissolving pressure ("rare-air")

Why we use the word "choking" when it comes to performing poorly?

The 5 pillars of

Compete to Create

(Mike and Pete Carroll's collaboration) – self-discovery, psychological framework, mindset skills, recovery, mindfulness.

Finding Mastery

– Michael's podcast exploring the depths of self-mastery.

Michael's introduction to Pete and the birth of their collaborative program, Compete to Create.
Connect with Michael
---
Have a question? Have feedback? Want to connect?
Email Andy at podcast@wholelifechallenge.com, or
Connect on social media with Andy directly at Twitter, Instagram, or Facebook
Leave a podcast review – bit.ly/andypetranekpodcast
---
If you enjoyed this podcast, here are some others to check out:
107: Dr. Christopher Neck — The Surprising Benefits of Setbacks
98: Dr. Ron Hulnick — The Keys to Improving the Experience of Your Life
84: Traver Boehm — 4 Ways To Face Your Fears and Test Your Limits