Reading Time:
5
minutes
Warning: This podcast contains sexually explicit language that may not be suitable for all listeners.
"For people who live in the world and other people depend on, the goal of meditation is adaptation. It's so that you thrive in your daily life." – Lorin Roche
Did you realize that every time your breath cycles, you've experienced a tiny meditation cycle? Inhaling, building tension, then exhaling and relaxing — this is the same pattern that occurs when a person meditates, and meditation is as natural to the human body and mind as breathing.
Lorin Roche was a freshman at UC Irvine in 1968. There, he signed up to be part of a research project on the physiology of meditation, a decision that would not only change, but also guide, the rest of his life. He was introduced to the Vijñāna Bhairava Tantra, a classic yoga text describing 112 meditation practices. It was love at first listening.
The research showed that meditation is a spontaneous and natural human experience, and that there are many doorways into meditation. They found that each individual will be naturally drawn to one or more specific techniques.
"In a sense, in meditation, you are learning to hold your own self…your soul, your scared human person, your aching heart, your exhausted body, your dreams, your love of the world. You're learning to hold all that, with great tenderness, so that all the parts of you can come together and form an alliance, an internal team, because they all want to work together." – Lorin Roche
Lorin was trained as a meditation teacher in 1969-1970 and began giving instruction in meditation at college campuses, businesses, hospitals, military bases, private homes, churches, and even high schools. In the more than 45 years since, Lorin Roche has helped people find the meditation techniques that truly suit their inner nature, allowing each person to thrive in the practice, year after year. Lorin is the author of Meditation Made Easy, Meditation Secrets for Women (written with his wife Camille Maurine), and The Radiance Sutras.
If you've never meditated, or have avoided meditation because you didn't know how or what to do, this podcast could be the introduction you have been waiting for. Meditation doesn't need to look like sitting in lotus-pose and trying hard to think about nothing. It can, and should, look however you need to reap the significant benefits it can confer on your well-being.
Maybe meditation is something you've tried, or currently practice. If you feel you could go further, or aren't sure if you're "getting it right," then you, too, will find what Lorin Roche has to say valuable. From discovering that thinking about your to-do list is both natural and useful, to letting go of the meditation dogma that can endanger real progress, there is something in this podcast for anyone with any interest in the benefits meditation offers.
Episode Bullets:
How did you get started meditating?
1968. UC Irvine. What was that like?
Meditation is something our bodies know how to do
Meditation is like shoes, find the method needs to fit you personally
Meditation = juicy/real/fun/adventure!
Negative impacts of the religion-ization of meditation
What am I supposed to do when I meditate?
To actually meditate, you want to be as real as possible
A meditation lesson: welcome your to-do list
Meditation is grace and efficiency practice
What happens when you spend 28 days alone in total darkness?
How did that affect your life afterward?
Your to-do list is a prayer
Living too much in the here-and-now can hamper progress
The meditation world is full of people who don't have kids
The beauty of awareness: our brains loves to choreograph motor-action sequences and fine-tune effort levels
Nature has predisposed some people to worry, and for a reason
Meditation is a process of letting your mind do its maintenance routines so afterward you can think more clearly and be more present
How do I evaluate the success of my meditation?
What happens in the brain during meditation?
How long does it take to have an effective meditation session?
How to avoid training to resist your own healing work
Some ways you already do the rest-relaxation meditation cycle in everyday life
Learning to welcome the excitement of wanting to leap into action (without actually leaping!)
To be alive is to be a symphony of interacting rhythms
How much time do I need to practice before I'm "good" at meditation?
What are the best ways to learn to meditate?
What's your favorite access point for meditation?
Meditation is self-regulating, and regular people can handle their own healing
Fly fishing can be meditation
Nobody is an expert at meditation
Stay in love or run on habit? How?
Anything that went wrong, it's my fault
When do you meditate?
How do you sit when meditating? Why?
Enjoy!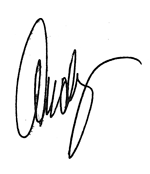 P.S. If you only have five minutes, listen at 31:00 when Lorin reveals that when your meditation method fits you right, it will feel as easy and enjoyable as lying back on your sofa or taking a shower.
BIG THANKS to Lorin Roche! If you enjoyed this podcast, click here to thank him on Twitter.
---
Episode Resources:
http://www.lorinroche.com/
UC Irvine
Esalen Institute
San Onofre Beach
Dawn Patrol
Meditation Made Easy
Meditation Secrets for Women
The Radiance Sutras
If you enjoyed this podcast, here are some others to check out:
64: Traver Boehm — 28 Days of Darkness and Solitude by Choice
83: Coby Kozlowski — An Approach to Meditation That Makes You Want to Do It
Connect with Andy to offer feedback or ask a question:
podcast@wholelifechallenge.com
Twitter
Instagram
Facebook
Rate and Review the Whole Life Podcast:
Reviews of the podcast go a long way in helping us spread the word and grow the community. If you enjoy listening and are receiving value, please do us a favor and click this link, then click <open in iTunes> to leave us a review!