Reading Time:
5
minutes
How do you keep track of all the things you need, and want, to do? Do you use a calendar? A notebook? Your memory? My choice is an app called Productive: Habits and Daily Goals Tracker. Like the Whole Life Challenge, Productive is a tool you can use to foster good habits and help you make consistent progress toward your goals.
This week's podcast is all about how to be your own manager and leader. Our guest is Dr. Christopher P. Neck, an associate professor of management at Arizona State University. He received his Ph.D. in management from Arizona State University and his M.B.A. from Louisiana State University. Dr. Neck is the author of ten books including Self-Leadership: Developing Your Personal Excellence and Fit To Lead: The Proven 8-week Solution for Shaping Up Your Body, Your Mind, and Your Career.
We've all found ourselves facing a problem that needs an immediate, effective solution, but instead of thinking of solutions, we freeze up. Negativity block us from managing the situation and succeeding. Dr. Neck has devoted his life to learning and teaching methods for becoming more effective and successful. Now, he shares them with us.
While Dr. Neck may have an impressive CV, it's the quality and variety he cultivates in his own life that is truly enviable. He is a raw-food-focused vegetarian, father, husband, professor, researcher, and avid runner, covering about 10 miles per day.
How does he have time for it all? Listen and find out, he doesn't hold back!
Episode Bullets:
12:40—Meet Dr. Neck—What do you do?
15:30—Seinfeld's Manic Mechanic—how being the best is important
17:28—What do you teach your students?
18:29—What is management? Why must I learn to manage myself first?
20:09—Oprah: "No one ever stumbled across something sitting down."
21:15—Do what you love—sacrificing earning for learning.
25:00—How to creatively connect with students and make learning fun.
25:56—What is the take-home message for your students?
28:03—We need to be careful generalizing about groups and how the media shapes our worldview.
29:50—How can constraints inspire our creativity?
32:11—Why do we have rules?
33:32—Real-world consequences—based on choices, not "happening to me."
34:45—How important is personal responsibility?
35:50—Multi-layered approach—1.curriculum, 2.class structure, 3.how we conduct ourselves
37:21—What do you feel are the fundamentals of your teaching?
38:30—Management and leadership starts with oneself.
39:29—How do you define leadership? What are the four dimensions of leadership? How do I make use of that information?
44:20—How do you ingrain your techniques in your students?
47:54—Do you follow these guidelines in your own life?
49:50—What is the most important thing you do to get motivated?
52:00—What is the foundation of self-leadership?
52:20—Why do you have your students study an apple for ten minutes?
53:51—Under constant self-scrutiny, how do I avoid drifting into self-judgment?
57:10—The unexpected and exploitable value of weaknesses.
1:00:00—How can I use emotions to short-circuit a pattern of negative self-dialog?
1:09:45—How do you stay on track? You have so much going on!
1:12:15—How does you use nutrition to support your physical and mental demands?
1:22:15—How did you come to eat a mostly-raw diet?
1:26:40—Do you track activity, food, etcetera? Why or why not?
1:27:53—How can I fight the "addict gene?"
1:29:30—Is quitting always a bad thing?
1:36:10—Besides titles you've authored, what books do you recommend or read yourself?
Enjoy!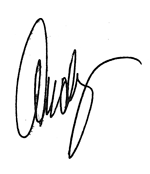 P.S. If you only have five minutes, listen at 1:00:00 when Dr. Neck teaches us how to use our emotions to recognize and disrupt patterns of negative self-talk.
---
BIG THANKS to Christopher Neck! If you enjoyed this podcast, send him a quick thank-you email: christopher.neck@asu.edu.
---
Episode Resources:
Dr. Neck's Website
The Promise of a New Day: A Book of Daily Meditations
Green Eggs and Ham
Steve Jobs  on Connecting the Dots
Mike Tyson — "Everybody has a plan…"
Joseph Campbell — The Power of Myth
Dan Millman — The Way of the Peaceful Warrior
The Two-minute Rule
Viktor Frankl — A Man's Search for Meaning
Richard Bach — A Bridge Across Forever
John Gray — Men Are from Mars, Women Are from Venus
Connect with Chris:
Dr. Christopher Neck on Facebook
Contact Chris by Phone or Email
If you enjoyed this podcast, here are some others to check out:
David Allen — The Art of Stress-Free Productivity
Eric Barker — Myth-busting the Quest for Success
Connect with Andy to offer feedback or ask a question:
podcast@wholelifechallenge.com
Twitter
Instagram
Facebook
Rate and Review the Whole Life Podcast:
Reviews of the podcast go a long way in helping us spread the word and grow the community. If you enjoy listening and are receiving value, please do us a favor and click this link, then click <open in iTunes> to leave us a review!