Reading Time:
4
minutes
Journaling is as old as language. While journaling may have begun as a way to simply keep a record, it has evolved into a method used by millions of people to clarify their thinking, increase creativity, and even become better leaders. Our guest today is an online teacher and somewhat of a celebrity in one of those journaling systems known as "bullet journaling."
There are plenty of bullet journaling websites around, and plenty of buzz around the idea of bullet journaling. But, beyond the appeal of unattainably-beautiful pages that seem to be the norm on social media, what, exactly, is a bullet journal good for, and how do I do it?
Kara Benz, creator of Boho Berry, teaches her readers how to live a more centered, fulfilled, and inspiring life full of creative energy and focus.
In this podcast, Kara shares with us how she has used bullet journaling to achieve those goals in her own life. Listen to learn how she does it.
Episode Bullets:
5:10 — What is bullet journaling?
8:00 — Anatomy of a bullet journal
12:45 — Improving problem solving skills and creativity
14:54 — Perfectionism, fear of failure, and letting go
16:30 — The comparison trap
18:55 — The heart of the practice
22:10 — Structuring your day and miracle mornings
27:20 — Morning meditation
32:20 — Bullet journaling basics
33:52 — Planning your week
36:04 — Finding time for journaling
41:20 — Meeting notes in your bullet journal, flip it!
43:08 — Fitness and workout tracking
44:47 — Is this all too much?
45:53 — Seeing the biggest opportunities for growth
51:40 — Comparative thinking, the '70s, shaved heads, and social media
57:08 — Digital versus analog
1:03:14 — Get started bullet journaling like this
Enjoy!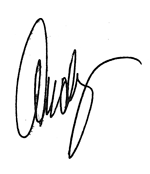 P.S. If you only have five minutes, listen at 36:04 when Kara describes the parallels she's found between journaling and life, and how that has helped her grow in unexpected ways.

---
BIG THANKS to Kara Benz! If you enjoyed this podcast, click here to thank Kara on Twitter.
---
Episode Resources:
David Allen — Getting Things Done
Ryder Carroll — Inventor of the Bullet Journal
Leuchtturm 1917 — Journals
BulletJournal.com — The analog system for a digital age
The Miracle Morning — Hal Elrod
[Getting Started with Bullet Journaling] – Bullet Journaling 101 Video Series
Kara's Bullet Journal Health and Fitness Tracking
Kara's Morning Routine
BoHoBerry HandWriting Course
Psych Central — The Health Benefits of Journaling
WorkFlowy — Organize Your Brain
Dynalist — The note-taking app for logical people
Connect with Kara:
Kara's website
Boho Berry's Facebook page
Kara on Instagram
Kara on Twitter
If you enjoyed this podcast, here are some others to check out:
Megan Devine — How Journaling Can Lead Us Through Grief and Into Our Heart
Adam Stanecki — On Life, Listening, and Living Authentically
Connect with Andy to offer feedback or ask a question:
podcast@wholelifechallenge.com
Twitter
Instagram
Facebook
Rate and Review the Whole Life Podcast:
Reviews of the podcast go a long way in helping us spread the word and grow the community. If you enjoy listening and are receiving value, please do us a favor and click this link, then click <open in iTunes> to leave us a review!