Reading Time:
3
minutes
"I am coming to the realization — albeit slowly — that to be content, you have to be authentic. And to be authentic, you have to be vulnerable. If you're not open to the problems that come in life and aren't willing to accept setbacks and failures and ridicule and criticism and wear that and move forward, you're going to be in trouble." — Adam Stanecki
Adam Stanecki joins me this week from The Sunshine Coast of Australia for the latest installment of the WLC Podcast. Adam calls himself a "lifestyle entrepreneur." He is a coach who helps people uncover their true potential in business and in life through positive mindset, mindfulness, and mastery.
Adam has been in the fitness industry for over twenty years, opened the third CrossFit affiliate in Australia many years ago, and has been on his own path of health and fitness mastery since first starting martial arts at the early age of seven. He's also a music buff, regularly posting his own quotations on Instagram in the style of good old-fashioned album jacket artwork.
Though I knew Adam by name before this conversation, we had never spoken in person. I tried something new for this podcast, something I learned about the way Larry King conducts many of his interviews — with absolutely zero preparation. So, I went into the conversation without any real idea of what we would talk about or where it would go — something that was nerve wracking for me for the first part of recording.
But, in the end, Adam and I enjoyed a genuine conversation about life, authenticity, mastery, vulnerability, kids and parenting, training, effectiveness, and personal growth. It's a very real conversation about very real and current life issues — things we all think about and deal with all the time. I really enjoyed my conversation with Adam, and I am sure you will, too.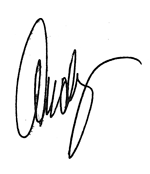 Links Mentioned
@adamstanecki — Follow Adam on Instagram.
Adam Stanecki — Adam's website.
Fill Your Gym — Adam's company that assists gym owners.
WLC Articles — Articles written by Adam Stanecki here on the WLC blog.
Tony Blauer — Recent WLC podcast with Tony.
Paul Chek — Blog aimed at treating life as a "journey of self-management."
CrossFit Journal — CrossFit resource Adam used to learned the ropes while coaching.
Paulo Coelho — Author of The Alchemist who coined the phrase, "What's your legend?"
On Being — Krista Tippett interview with Paulo Coelho.
Overcast — Podcast app for smartphones.
Jim Carrey — Inspiring commencement speech that Adam mentions in the podcast.