Reading Time:
4
minutes
Teacher, speaker, and psychotherapist, Megan Devine, has been stirring up our culture's ideas around grief and loss since 2009. That year, on a beautiful sunny day, she witnessed the accidental drowning of her beloved partner Matt.
At that moment, all of her professional experience as a therapist became meaningless. What she found in processing her own grief was that grief literature is loaded with well-intended advice that can actually worsen and extend someone's pain. "We just don't know how to handle loss in our culture," she says.
Since then, Megan has dedicated herself to helping people find a new way to deal with loss that honors their experience without trying to "solve" grief. She authored the book, It's OK That You're Not OK: Meeting Grief and Loss in a Culture That Doesn't Understand, and is known for her practical, no-nonsense approach and her ability to guide people inside some of the most devastating experiences of life and love.
She's an outspoken advocate of emotional intelligence, and the skills we need to love each other better — no matter what life brings.
Much of Megan's work involves writing and journaling, which is why I invited her onto the podcast since that is our Lifestyle Practice in the Whole Life Challenge this week. I know grief isn't an easy topic, but it's one that holds so much value for us in that we've all dealt with or will have to deal with the loss of someone or something we love.
There is so much value in Megan's work, I don't know where to begin. Here are some of the topics from our conversation:
Grief as an access point to our authentic self.
The uncomfortableness of being around someone who's grieving and how to do it.
Using writing to access your authentic thoughts and feelings.
Journaling and writing as a place to tell the truth — because for all of us, the truth needs to be spoken, though maybe not out loud.
The benefit of not labeling yourself "a writer" or expecting yourself to be good at it.
The use of a timer and a predetermined length of time to assist your efforts.
Writing prompts that work to access your right brain and creative mind.
How to get through your resistance to writing.
Grief is not a blessing, but it delivers a path straight to your heart and can be beautiful.
Gratitude as a companion to grief, not as a replacement.
Managing your own sense of helplessness when around others in pain.
If you really want to be of service to someone in pain, show up and be uncomfortable.
Journaling each day for checking in with yourself.
Enjoy!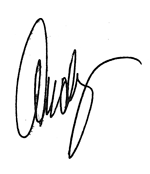 P.S. If you only have five minutes, listen at 17:13 where I ask Megan about the habit of journaling, and the unexpected things the practice can open for us in terms of healing during the grief process.

---
THANKS, Megan Devine! If you enjoyed this podcast and want to thank Megan, click here to thank her on Twitter.
---
Episode Resources:
It's OK That You're Not OK — by Megan Devine.
Refuge In Grief  — Emotionally intelligent grief support.
Everything Is Not Okay  — Megan's audiobook.
Has Grief Made You Lose Your Mind? — Huffington Post article by Megan.
Grief and the Terrible Holiday Season  — Huffington Post article by Megan.
World Domination Summit  — An unconventional weekend for unconventional thinkers.
Aerial Silks  — YouTube video of a performance.
Connect with Megan:
Megan's website
Megan on Instagram
Megan on Twitter
If you enjoyed this podcast, here are some others to check out:
Carolyn Freyer-Jones — How to Set and Achieve Goals That Speak to Your Soul
UJ Ramdas – How 5 Minutes of Journaling Can Change Your Life
Connect with Andy to offer feedback or ask a question:
podcast@wholelifechallenge.com
Twitter
Instagram
Facebook
Rate and Review the Whole Life Podcast:
Reviews of the podcast go a long way in helping us spread the word and grow the community. If you enjoy listening and are receiving value, please do us a favor and click this link, then click <open in iTunes> to leave us a review!