Reading Time:
4
minutes
Mark England, the founder of Procabulary, has been on a life-long quest of self-improvement. Through a series of adventures (some intentional, others completely unplanned), he found his way to the world of language.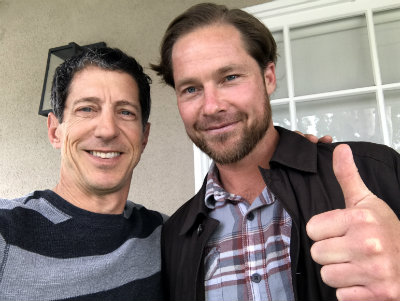 There, he discovered the impact of the words we use on our actions and behavior. He found that language can influence behavior, and changing our language is the first step in changing our lives.
After experiencing the incredible power of this language change for himself, he started teaching others. Thousands of hours later, he's developed a self-paced online course called the Core Language Upgrade.
You'll find out a lot about the system, its development, and how to implement some of it into your life right now by listening to the podcast. If you're interested in taking the course, he makes an incredibly generous offer for WLC podcast listeners near the end of the conversation (but you'll have to listen to find out what it is and how to make use of it).
Whether you're interested in the course or not, you'll be interested in what Mark and I discussed. All of it can have a major impact on your experience of daily life:
Gaining awareness of your facial expressions so they match how you're feeling
How language influences (and creates) your opinion of yourself and your identity.
How you create who you are with the words you choose.
How one of Mark's greatest life failures led him to the opportunity of his life.
How changing the words you use in conversation can literally change your life.
How Mark developed the Procabulary training program.
An effective way to instantly decrease your stress about any situation.
How prolonged bouts of indecision create tremendous amounts of stress, and how to change it by taking out specific key words in your self-talk.
How to identify your soft-talk key words in order to change your behavior.
Why changing your language is the first step in the process of changing your life.
Enjoy!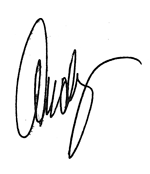 P.S. If you only have five minutes, listen at 45:30 where I ask Mark where to start if you're only listening to this podcast and want an opportunity for growth right away.
---
THANKS, Mark England! If you enjoyed this podcast and want to thank Mark, click here to thank him on Facebook.
---
Episode Resources:
Wired to Eat — by Robb Wolf.
The Tao of Health, Sex, and Longevity — by Daniel Reid.
E.F.T. — Emotional Freedom Techniques.
Aramaic Language — A history of the ancient language.
Val Voboril — Recent WLC podcast with the popular CrossFit Games athlete.
Connect with Mark:
Mark's website
Procabulary's Facebook page
Procabulary on Instagram
Procabulary on Twitter
If you enjoyed this podcast, here are some others to check out:
Curtis Estes — Measuring Your Way to an Extraordinary Life
Traver Boehm — 4 Ways to Face Your Fears and Test Your Limits
Connect with Andy to offer feedback or ask a question:
podcast@wholelifechallenge.com
Twitter
Instagram
Facebook
Rate and Review the Whole Life Podcast:
Reviews of the podcast go a long way in helping us spread the word and grow the community. If you enjoy listening and are receiving value, please do us a favor and click this link, then click <open in iTunes> to leave us a review!