Reading Time:
4
minutes
What if I told you one of the three fittest women on the planet was (at the time she earned the title) 35 years old, a mother, a wife, and a school teacher who limits her training to ninety minutes per day? Would you believe me? If not, you'd be sorely mistaken.
In 2013, Val Voboril took third at the CrossFit Games. It was the second time she placed third, and it would be one of four times she finished in the top five. At the time, she was ten years older than most of her competitors.
If you met Val on the street, you'd be taken by her bright eyes, incredible smile, and sunny disposition, but not at all by her physical prowess — she appears "normal" as normal can be.
Ordinarily, relating to an elite athlete is next to impossible. Their lives are too dissimilar to the ones the rest of us lead. But this is not the case when you speak with Val – she has a life that is very much like yours and mine.
First and foremost, she's a mom and a wife, responsibilities she takes seriously. And believe me, she knows the importance of these roles —  she's been an elementary school teacher for over fourteen years. These responsibilities take priority over all else, and are why she puts such strict limits on her daily training. Ninety minutes per day in the world of elite CrossFitters is tiny.
In order to keep things in balance, Val's adopted a training philosophy and strategy that allows her to do it all. It's one of the freshest and coolest strategies I've heard of. And since she's now 38, and still a mom, wife, and full-time teacher, she knows what it's like to juggle life's responsibilities with her daily training discipline.
There is so much to learn from Val's experience, attitude, daily practice, and how she keeps it all together:
Her most embarrassing moment with her mom and Georges St. Pierre
Her first "Fran" with 75-pound thrusters (Yikes!)
Balancing life as a teacher and mom with athletic training
Managing expectations, goal-setting, and focus
How she handles her desire to be perfect in every area of life
Fun and freedom — the keys to building an effective training program
Her approach to the CrossFit Open workouts and the importance of fun
Her "spectacular" start (and finish) of the 2009 CrossFit Games
How she battled fear, doubt, judgment and finished with a smile at the 2015 CrossFit Games
Community, teamwork, and the power of fun, play, and shared experience (and misery)
Finding your "Why?"
Listener questions: challenges with food, bread, and sugar; tips for motivation to start workouts; working through plateaus and their silver lining
Using the starting time of a exercise class to "force" you into starting your workout
What constitutes a recovery day?
Enjoy!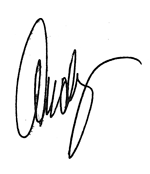 P.S. If you only have five minutes, listen at listen at 1:00:30 where I ask Val some great reader-submitted questions regarding workouts, nutrition, motivation and sleep.

---
THANKS, Val Voboril! If you enjoyed this podcast and want to thank Val, click here to thank her on Twitter.
---
Episode Resources:
Val Voboril — CrossFit Games profile.
Georges St-Pierre — Three-time former UFC Welterweight Champion.
Adam Noble — Profile of DogTown CrossFit trainer.
Pat Sherwood: A Reflection On 10 Years Of CrossFit — Article from BTWB Press.
Mastery: The Keys to Success and Long-Term Fulfillment — Book by George Leonard.
Crossfit WOD: Fran — Article on Men's Fitness.
Dr. Kirk Parsley — WLC sleep podcast.
Dr. Steve Orma — WLC sleep podcast.
Dumbbell Snatch — YouTube instructional video.
Krav Maga — Information on the self-defense system.
Connect with Val:
Val's website
Val on Facebook
Val on Instagram
Val on Twitter
If you enjoyed this podcast, here are some others to check out:
Erin Cafaro — What It Takes to Win Olympic Gold (Twice)
Lucy Danziger — Triathlete Mom Entrepreneur Who Does It All
Connect with Andy to offer feedback or ask a question:
podcast@wholelifechallenge.com
Twitter
Instagram
Facebook
Rate and Review the Whole Life Podcast:
Reviews of the podcast go a long way in helping us spread the word and grow the community. If you enjoy listening and are receiving value, please do us a favor and click this link, then click <open in iTunes> to leave us a review!