Reading Time:
3
minutes
Curtis Estes has been a wealth management advisor for Northwestern Mutual for 25 years and is, quite frankly, a superstar. He has built an expansive network of people he serves all over Southern California — his book of business is a Who's Who of Los Angeles. But that isn't why I invited him to be on the podcast.
Curtis is a lifelong committed learner — a student of life. He considers his life to be his master work and has been observing, adjusting, and overhauling it regularly with help from coaches and teachers for decades. His most recent book, Your Life By Design, was inspired by his realization in a therapy session that he was not living up to his own standards as a father or husband. And Curtis being Curtis, he went on a mission to change that — the book is that story.
Curtis is incredibly transparent about his life. In his effort to serve others, he willingly shares both his shortcomings and triumphs. During our conversation, he doesn't disappoint. He talks about the things he uses each day, week, month, and year to keep him on track — the daily habits, secrets, and shortcuts (there aren't really any of those) that have allowed him to build an extraordinary life for himself and his family.
Note: Curtis was generous enough to allow me to take photos of these daily practices — scroll down to see examples of his affirmations, journal, and tracking sheet.
Ever humble, Curtis acknowledges that he is a "work in progress" and strives to do more and be better each and every day. I was so inspired by what he shared that after this podcast I bought Hal Elrod's book and started practicing his Miracle Morning routine. It works.
There are many awesome takeaways to be found in this conversation.
Enjoy!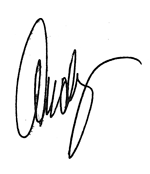 Links Mentioned
Follow Curtis on Twitter.
Your Life by Design — by Curtis Estes.
Family First — by Curtis Estes.
The (6-Minute) Miracle Morning — The optimized morning routine by Hal Elrod.
Get Out of Your Own Way — by Robert K. Cooper.
Jesus Calling App — Smartphone app that's an integral part of Curtis' morning routine.
Mark Batterson — Pastor in Washington, D.C. and New York Times bestselling author.