Reading Time:
6
minutes

Available On:
  iTunes  | Google Play  | Stitcher  | Spotify
---
Charles Mayfield, both an early adopter and leader in the paleo nutrition world, got started down this road based on personal desire to put the best, healthiest, and nutritious food on the table for himself and his family. His intention recently expanded from that to now include being responsible for raising healthy livestock and taking care of our land, making it sustainable and renewable for years and generations to come.
Charles is the co-author of one of the first cookbooks ever written for paleo recipes, Paleo Comfort
Foods, is the co-founder of Atlanta Strength and Conditioning, and is the owner of his own farm, Mayfield Pastures, primarily for providing pastured poultry, pork and beef for his family while building the size and infrastructure to expand his operation and offerings to his local community. Charles is also an avid hunter, gardener, distiller, and BJJ enthusiast.
This was a particularly fun interview for me as Charles and I connect on so many things at so many levels. He was an early adopter of CrossFit, he attended the CrossFit Games in 2009, the one in which I competed, he was friends with Robb Wolf before Robb was a known figure, and he co-wrote one of my favorite of all time paleo cookbooks! When I met him at Paleo FX, I was amazed that we hadn't spent more time getting to know one another prior to that time.
Charles' farm adventure is incredibly inspiring, considering the fact that he's only been at it for 2 years. After reading and studying the likes of Joel Salatin and regenerative farming, he decided to take action (many of us never get to this part… thinking about an idea for years before doing anything to move forward.) Moving his family from Atlanta to rural Tennessee, he built a regenerative farm with chickens, pigs and cows, and his entire family is reaping the rewards of it today.
I hope you enjoy this episode as much as I did!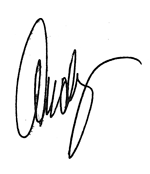 ---
FORWARD TO A FRIEND – If you enjoy the podcast, please help us spread the word by sharing it.
LEAVE A REVIEW – Your written reviews in iTunes go a long way in helping us get the word out. Here's a link to make it easy – bit.ly/andypetranekpodcast. Thanks in advance for your help and support!
---

This episode is brought to you by The Good Kitchen.

One of the best things I've ever done is to get prepared, Whole Life Challenge-compliant meals delivered to me during the week. It makes my life so much simpler, eliminates any questions I might have about healthy food for those meals, and reduces the number of decisions I need to make each day.
I highly suggest trying it out. It was a game-changer for me. The Good Kitchen will deliver pre-made, chef prepared, WLC-compliant meals (breakfast, lunch, and/or dinner) right to your front door via FedEx.
A special offer for podcast listeners: get 15% off your first order. Just use this link: thegoodkitchen.com/wlc
---
Episode Notes – #146: Charles Mayfield
Reminiscing about the early days of the CrossFit Games

Charles' circuitous path to cookbook writing and then farming

The early days of CrossFitting at BTB CrossFit, Atlanta

Learning Paleo and Zone nutrition from Robb Wolf

Collective food-swap at BTB on Sundays

Volunteering to write a Paleo cookbook (with a push from Robb)

Success with the book followed by "fame" in the early days of the Paleo community largely through PaleoFx

Inspired to take action by the desire feed kids healthy food and to deliver local, healthy, sustainable food through regenerative farming

How he cooked, prepped, shot (photos), and ate (some of) 31 recipes in one day – biggest one-day photo shoot

Paleo Comfort Foods attained #21 on Amazon rankings – super high for any book, and especially cook books.

Family has been in the dairy business for over 150 years – Mayfield Ice Cream (but is no longer owned by the family)

Moving back to eastern Tennessee

Started farming with 120 chickens (60 "layers" and 60 "broilers") and 8 pigs.

You can only learn so much from books. At some point you have to just get into action.

Farming – it's not a ton of work every day, but it's work

every day

.

Raised money by creating a little CSA. Idea was to used began using holistic and regenerative farming practices.

Currently 10 cows (8 Heffers, 2 steers), 21 Pigs, Chickens, Turkeys (seasonal)

Charles has only been a farmer for 2 years, but has been studying regenerative farming practices for years through books and other online resources.

Getting 1-day old baby turkey chicks by mail.

The unknown gender challenge of baby chickens.

Charles' 3 roosters:  Boss, Red, and Blondie.

Getting chased and attacked by Blondie.

How kids deal with natural animal deaths on the farm

Charles' definition of regenerative farming – "utilizing natural ecosystems to their fullest advantage".

Moving animals on the land to take advantage of the natural eating and elimination cycles of each different types to maximize the impact on the ground.

Confining and moving chickens around with a  moveable fenced in area connected to a tractor (like a playpen).

Using simple, lightweight, electrified fencing to herd and move cows and pigs.

Cycle time for cows getting back to the same land they started on – about 40-50 days

The amazing regeneration of the vegetation in 3-4 weeks on the land that has been seemingly destroyed by pigs

Chores as meditation

Early morning workouts – Jiu Jitsu

Eating ketogenic (predominantly)

Dealing with extra food from the garden

Making homemade chicken nuggets

Charles' system for keeping organized – using a planning system created by life coach Tommy Newberry, google calendar, and weekly lists

Castrating pigs humanely

Using the Farmer's Almanac to decide when to castrate pigs (among other things – excellent reference tool)

Great sources for getting started with regenerative farming – Diego Footer, Darby Simpson, Diana Rogers

Distilling fuel and repurposing some of the byproducts of farming (like lard)
Links, People & Resources from the Episode
Connect with Charles
---
Have a question? Have feedback? Want to connect?
Email Andy at podcast@wholelifechallenge.com, or
Connect on social media with Andy directly at Twitter, Instagram, or Facebook
Leave a podcast review – bit.ly/andypetranekpodcast
---
If you enjoyed this podcast, here are some others to check out:
119: Bobby Gill — Can Cows Save the World?
134: Diana Rodgers – Regenerative Farming, Paleo Nutrition, and Kale vs. Cow