Reading Time:
4
minutes

---
What if you could align healthy eating with the health and well-being of of animals and livestock, while simultaneously improving the health our planet's grasslands? According to Bobby Gill, that is not only possible, but is currently in process. Livestock provides much, much more to us than meat, and how livestock is raised can either degrade or improve the land.
Bobby Gill is on a mission. A mission to improve our planet and help its inhabitants eat and live better than ever. Bobby is the Director of Corporate Development for the non-profit Savory Institute. An accomplished Biological Resources Engineer with a long and successful track record in non-profit development, fundraising, and community building, Bobby Gill takes this mission personally.
For seven years, Bobby worked as a lead scientific reviewer for the US Food & Drug Administration. While designing clinical trials to evaluate the safety and efficacy of cardiovascular devices, he developed a strong appreciation for analyzing scientific research and understanding the underlying mechanisms of biological systems. This ultimately led him to studying ancestral nutrition and regenerative agricultural systems, challenging the status quo, and seeing how working with nature instead of against it optimizes life for all involved.
It was the TED Talk (below) by Allan Savory that changed the course of Bobby's life. After seeing it, he was so inspired, he found his way to Colorado and sought out a position with the team at the Savory Institute.
In this week's Whole Life Challenge Podcast, Bobby dispels many myths about the destructive power of livestock and highlights the essential role of land stewardship to combat the degrading effects of industrial agriculture. He describes how raising livestock can be economically viable, socially just, and environmentally responsible.
Hope you enjoy the conversation as much as I did!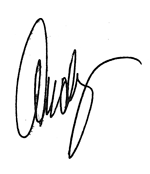 P.S. If you enjoy the podcast, please click here to subscribe AND leave a review. Your written reviews in iTunes are what help us grow our audience, getting these inspiring stories out in front of more people.  Thank you in advance for your help and support!
Episode Resources, Mentions, and Moments:
Robert Morton, TerritoryFoods.com
What is the Savory Institute, and what is its mission?
Holistic Management, Third Edition: A Commonsense Revolution to Restore Our Environment book by Allan Savory
How to turn around 10,000 years of agriculture degrading the environment.
Economically Viable, Socially Just, and Environmentally Responsible? YES.
Livestock do much more than provide meat for us to eat. Here's a list of some less-than-obvious products derived from cows.
17.5 million acres are now under "holistic management" thanks to the Savory Institute
Holistic Management offers numerous benefits
The damage that externalization of costs brings to people and the environment
Bobby – It's 2008. You're a bioengineer. You discover paleo. Now what?
Ultramarathoning and eating clean – enter Dr. Loren Cordain and The Paleo Diet for Athletes.
Joel Salatin, PolyFace Farms
Food, Inc. movie
Omnivore's Dilemma book, Michael Pollan
What is industrial agriculture (it is NOT good)?
1/3 of the Earth is grassland, 70% of it is dying due to poor stewardship.
What's a nematode?
The Earth can get overtraining syndrome, too
Optimal Grazing Pressure builds healthy soils
The American Bison (Buffalo) – history and future
Isn't beef production the resource-intensive and wasteful?
The full lifecycle of a grass-fed cow can actually be methane- and carbon-negative.
Jason Rowntree -Associate Professor, Animal Science, Beef Cattle and Forage Utilization
The far-reaching positive effects of the Savory Institute's work.
Bobby, how do you take care of yourself, diet- and exercise-wise?
Bobby Gill's morning routine (or maybe the one he wishes he had!)
Ice bath therapy and hot/cold contrast therapy
We've been domesticated and gotten soft as a species.
Climbing the Eiger with old-school equipment – North Face movie
Where should I buy my grass-fed beef? Go to the farm! If that's not possible, check out EatWild.com
Please support the Savory Institute. A $30 donation can help regenerate 100 acres of grassland!
---
BIG THANKS to Bobby Gill! If you enjoyed this podcast or have questions, please let him know by reaching out on the Savory Institute's Twitter feed.
---
If you enjoyed this podcast, here are some others to check out:
59: Robert Morton – Empowering People One Meal at a Time
96: Robb Wolf — How We're "Wired to Eat"
Connect with Bobby Gill:
Savory Institute on Twitter
Savory Institute on Facebook
Email the Savory Institute – contact@savoryinstitute.org
Connect with Andy Petranek to offer feedback or ask a question:
podcast@wholelifechallenge.com
Twitter
Instagram
Facebook
Rate and Review the Whole Life Podcast:
Reviews of the podcast go a long way in helping us spread the word and grow the community. If you enjoy listening and are receiving value, please do us a favor and click this link, then click <open in iTunes> to leave us a review!