Reading Time:
6
minutes
Available On:
---
Diana Rodgers, RD, LDN, NTP is a "real food" nutritionist living on a working organic farm near Boston, Massachusetts. The farm runs a vegetable and meat CSA. She is the author of two bestselling cookbooks and runs a clinical nutrition practice.
Diana writes and speaks about the intersection of optimal human nutrition, environmental sustainability, animal welfare and social justice. She also produces The Sustainable Dish Podcast. In her podcast, she interviews experts in the environmental and health movement. Her new film project, Kale vs. Cow, examines the environmental, nutritional, and ethical case for "better meat'.
There is so much I am just starting to learn about sustainable farming practices. The topic is hugely important, and I'm so grateful for people like Diana who are helping to tell the story in a way that most everyone can relate to and understand. She has the unique opportunity to be a practicing paleo nutritionist while living on a farm that sustains itself through its bio-diverse practices.
The story she tells is compelling and relatable – about her very real struggle with food, with the celiac disease that went undiagnosed for years, and her eventual solution through paleo nutrition that resulted in the healing of her gut, body, and life.
She is full of positive energy, great nutritional advice, and is a great resource for sustainable regenerative farming practices. Hope you enjoy this one as much as I did!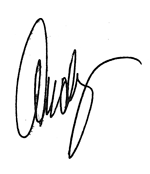 P.S. If you enjoy the podcast, please help us spread the word by sharing it with your friends, subscribing and leaving a review. Your written reviews in iTunes go a long way in helping us get the word out. Here's a link to do just that – bit.ly/wlc-podcast. Thanks in advance for your help and support!
---
This episode is brought to you by The Good Kitchen.

One of the best things I've ever done is to get prepared, Whole Life Challenge-compliant meals delivered to me during the week. It makes my life so much simpler, eliminates any questions I might have about healthy food for those meals, and reduces the number of decisions I need to make each day.
I highly suggest trying it out. It was a game-changer for me. The Good Kitchen will deliver pre-made, chef prepared, WLC-compliant meals (breakfast, lunch, and/or dinner) right to your front door via FedEx.
A special offer for podcast listeners: get 15% off your first order. Just use this link: thegoodkitchen.com/wlc
---
Episode Notes – #134: Diana Rodgers
Diana's roots as a competitive horseback rider, melon-picker, and art education major in college
Working in advertising and then for years in the marketing department at Whole Foods Market
Her discovery in her 20's that she had celiac disease
Diana's husband, Andrew, whom she met in college, attended NOLS, majored in English, and was miserable in his first job in an office as a market researcher
The series of events that lead to a massive life change
BOOK – Wendell Berry's, The Unsettling of America
DOCUMENTARY – "Look & See" – features interviews and observations about Wendell Berry's agrarian lifestyle
Joel Salatin – author, lecturer, and owner of Polyface Farms. Featured in Michael Pollan's The Omnivore's Dilemma
Diana & Andrew quit their life as they knew it… and became farmers (Andrew was the farmer, Diana was building her nutrition practice)
They moved back to Massachusetts, Andrew went back to school for a Masters in soil science and got a job on a farm.
The story behind how they found and purchased their current farm.
Life with the kids on the farm
How Andrew & Diana run an organic vegetable CSA (community supported agriculture) with about 200 members along with pasture-raised pigs, goats, and chickens for eggs.
How Diana got her start as a nutritional therapist.
Diana's nutritional education included the Westin A. Price Foundation and a certification from the Nutritional Therapy Association
BOOK – The Paleo Solution by Robb Wolf
BOOK – Nourishing Traditions by Sally Fallon and Mary Enig
Her unplanned experiment with a ketogenic diet.
Going back to school to get her R.D. certification along with a 1,200 hour unpaid internship.
Diana's nutritional specialty – getting people's diet sorted out through a paleo-ish nutritional diet.
Why Diana prefers "big change".
Why Diana focuses initially only on food quality.
Why "everything in moderation" is bad advice in today's nutritional landscape.
How much protein is the "bare" minimum for weight loss?
DOCUMENTARY – What the Health, Cowspiracy – documentaries about factory farming and the meat industries
Kale vs. Cow – a case for more, better, grass-fed meat and how ruminants are perhaps the solution (instead of the problem – which is how they are portrayed in the documentaries above).
What IS regenerative farming?
Why plants and animals living together in symbiosis is a requirement for an ecosystem that you'd find in nature, and for any healthy, organic, farm. The absence of one or the other (plant or animal) necessarily makes it one that requires unnatural human assistance (fertilizer or food).
The problem with GMO's.
How ruminants improve the quality of our soil.
DOCUMENTARY – Water and Power: A California Heist: A story of how a handful of water barons gained control of the state's most precious resource.
The KEY to regenerative farming – preventing overgrazing and how we do it today using electric fencing.
When you allow large herds of animals to just graze wherever they want, it often leads to poor soil quality. What's needed is good land management.
Allan Savory – founder of the Savory Institute.
The group-think, non-nuanced problem with the anti-meat movement.
Navigating the nutritional options we're all confronted with each day – grains, meat, chicken, sugar, and simply eating for pure joy.
Diana's goal each day is to get her inbox to zero.
She uses a "hi-tech" method for keeping lists – spiral notebooks
A trick she uses to help her make decisions about whether to say "yes" to events coming up in the future. (Derek Sivers and "Hell Yeah!")
Humanos.me – an exercise program Diana uses for her workouts at home.
Diana's focus for 2018 – to get her movie made so that it can get released in early 2019.
Connect with Diana Rodgers
---
Have a question? Have feedback? Want to connect?
Email Andy at podcast@wholelifechallenge.com, or
Connect on social media with Andy directly at Twitter, Instagram, or Facebook
Leave a podcast review – bit.ly/wlc-podcast
---
If you enjoyed this podcast, here are some others to check out:
77: Nick Green — Thrive Market: On a Mission to Bring Healthy Food to Everyone
119: Bobby Gill of the Savory Institute — Can Cows Save the World?