Reading Time:
5
minutes
Available On:
  iTunes  | Google Play  | Stitcher  | Spotify 

---
This was a really special conversation for me. I have been a HUGE fan of Leo Laporte and Megan Morrone for many years. Leo has had a radio show called "The Tech Guy" (who is Leo) on KFI in Los Angeles on Saturdays for almost 20 years that I've listened to on and off since it's inception. And I've known Megan as his counterpoint on TWiT TV (This Week in Tech). When I saw via Twitter that Megan was reviewing our WLC App on TWiT TV, I almost fell over! By the way – the review is as fantastic as it is hilarious – you can watch it here.
After watching the review, I started up a conversation with Megan on Twitter – when she asked me if she could come on the podcast to talk about tech, health, and fitness!  Of course, I said yes… and the rest, as they say, is history.
More about Megan:  Megan Morrone is a technology journalist hosting video shows covering tech news, longform interviews, and tips for normal people trying to make their way in a world where tech can be as confusing as it is ubiquitous. She is also a freelance writer, wife, and mom to three children and one dog (who reads and responds to her email for her and helps her attain inbox-zero!)
Since 2015 Megan has been hosting and producing shows on TWiT (This Week in Tech), Leo Laporte's technology network. She currently hosts iOS Today (a show about how to use your iPhone, iPad, Apple Watch, and Apple TV) and Tech News Weekly (a show that keeps you up-to-date on all the tech news that matters.) She co-hosts Know How (a maker show), Triangulation (a longform interview show),
and The New Screen Savers (a tech variety show). She also covers live tech events and product announcements.
She can be found at TWiT.tv, meganmorrone.com, and @meganmorrone on most forms of social media, even the ones her kids use.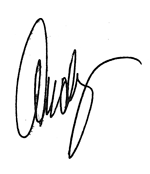 ---
FORWARD TO A FRIEND – If you enjoy the podcast, please help us spread the word by sharing it.
LEAVE A REVIEW – Your written reviews in iTunes go a long way in helping us get the word out. Here's a link to make it easy – bit.ly/andypetranekpodcast. Thanks in advance for your help and support!
---

This episode is brought to you by The Good Kitchen.

One of the best things I've ever done is to get prepared, Whole Life Challenge-compliant meals delivered to me during the week. It makes my life so much simpler, eliminates any questions I might have about healthy food for those meals, and reduces the number of decisions I need to make each day.
I highly suggest trying it out. It was a game-changer for me. The Good Kitchen will deliver pre-made, chef prepared, WLC-compliant meals (breakfast, lunch, and/or dinner) right to your front door via FedEx.
A special offer for podcast listeners: get 15% off your first order. Just use this link: thegoodkitchen.com/wlc
---
Episode Notes – #143: Megan Morrone
Andy has been a HUGE fan of Leo Laporte and Megan Morrone from Twit TV and The Tech Guy for years. Coincidental surprise that she discovered the Whole Life Challenge, played in the Spring Challenge and did a review of our app with Leo
How Megan's set up her life to be both a dominant force in the male-dominated tech world with her partner, Leo Laporte, and a full-time mom of 3 kids + husband.
Parenting with technology – how to navigate those uncharted waters
On starting the Whole Life Challenge with her best friend from college and how it served as a connection point for her relationship and connecting with her friend's friends.
The reason the WLC works for Megan – financial leverage and connection / accountability with the people on her team.
Megan suggests creating a WLC Alexa skill – a WLC flash briefing. A health, fitness, well-being tip of the day or week.
Megan's useful gadgets for navigating the WLC
Apps to help with mindfulness and meditation
Thoughts about bringing your family and kids into the Whole Life Challenge with you.
Figuring out what foods work for you and work against you through glucose testing.
Different forms of fasting, and do they work?
Brain training and apps
Megan's non-negotiables – Bullet Journaling, reading fiction before bed, reading the New Yorker
Links, People & Resources from the Episode
Connect with Megan
---
Have a question? Have feedback? Want to connect?
Email Andy at podcast@wholelifechallenge.com, or
Connect on social media with Andy directly at Twitter, Instagram, or Facebook
Leave a podcast review – bit.ly/andypetranekpodcast
---
If you enjoyed this podcast, here are some others to check out:
132: Dr. Martin Gibala – Working Out for Busy People: Getting More Done in Less Time
109: Richard Janes — Find Your Passion, Purpose, and Authenticity