Reading Time:
5
minutes

Available On:
---
Dr.  Gibala is a professor and chair of the Department of Kinesiology at McMaster University in Hamilton, Canada. He studies the integrative physiology of exercise from the molecular up to whole body level, including the impact of training and nutrition on human health and performance.
Gibala's research on the physiological adaptations to interval training has attracted immense scientific attention and worldwide media coverage. He has published more than 100 peer-reviewed articles, the results of which have been featured by outlets including The New York Times, The Wall Street Journal, TIME, Vox, CNN, NBC Nightly News, and Conan. He is the author of a bestselling book, The One-Minute Workout: Science Shows a Way to Get Fit That's Smarter, Faster, Shorter.
This was a fascinating podcast conversation for me. I geek out on this stuff, because I've been doing different versions of interval training for decades. It was fantastic to talk to someone who spends his life studying the effectiveness of interval training, to get his specific perspective and recommendations (of which this interval is full of!)  Martin is incredibly personable, sharing stories from his life and lab, and puts things into very easy to understand perspective about training effectiveness. It also had the bonus effect for me of motivating me to get out and do some intervals on days when I only have 15-20 minutes.
Check out the convo – I know you'll be glad that you did!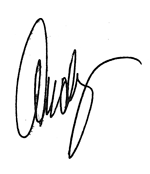 P.S. If you enjoy the podcast, please help us spread the word by sharing it with your friends, subscribing and leaving a review. Your written reviews in iTunes go a long way in helping us get the word out. Here's a link to do just that – bit.ly/wlc-podcast. Thanks in advance for your help and support!
---
This episode is brought to you by The Good Kitchen.

One of the best things I've ever done is to get prepared, Whole Life Challenge-compliant meals delivered to me during the week. It makes my life so much simpler, eliminates any questions I might have about healthy food for those meals, and reduces the number of decisions I need to make each day.
I highly suggest trying it out. It was a game-changer for me. The Good Kitchen will deliver pre-made, chef prepared, WLC-compliant meals (breakfast, lunch, and/or dinner) right to your front door via FedEx.
A special offer for podcast listeners: get 15% off your first order. Just use this link: thegoodkitchen.com/wlc
---
Episode Notes – #132:
Martin Gibala
Can you run a marathon with just high intensity interval training?
"Make your hard days hard, and make your easy days easy."
How is it that ultra endurance, aerobic athletes use high intensity, non-aerobic workouts to improve performance?
How little exercise can you get away with and still see health and fitness improvements?
Why cycling is the a great conditioning tool for people with knee injuries.
What is the 1 minute workout and why does it actually take 10 minutes?
What is a black box system?
Interval training is appropriate for almost any person of any age. So scale for age and fitness level, adjust the intensity and duration.
How do you do Intervals with bodyweight, calisthenic workouts.
Andy's Living Room Workout Series
Intervals use fuel at an incredibly high rate when compared to traditional training – like the difference between the use of fuel in your car for repeated pedal-to-the-metal bursts and the use of fuel while on cruise control (steady-state long distance training).
What is the best training method and program for muscle hypertrophy?
All things being equal, a varied approach to fitness will provide the best all-around results.
How and where to begin with interval training if you've never done it before.
The magic of the 10 x 1 interval workout
How do you decide what work/rest ratio is best.
If you're a beginner, should you intervals be shorter or longer?
Should you train with a heart rate monitor?
How good is the 220 minus your age formula for you max heart rate?
How important is your resting heart rate as a measurement of fitness?
Current and exciting new things Martin is studying in his lab.
Using sodium bicarbonate (baking soda) for improving training adaptations.
Which are the best fitness classes for improving your performance?
Resume virtues vs. tombstone virtues
Interval training allows you to get more done in less time – perfect for busy people.
Morning routine – the daily habit Martin has cultivated for over 20-years.
Modeling virtuous behavior for his family and kids.
Connect with
Martin Gibala
Selected Resources from the Episode
---
Have a question? Have feedback? Want to connect?
Email Andy at podcast@wholelifechallenge.com, or
Connect on social media with Andy directly at Twitter, Instagram, or Facebook
Leave a podcast review – bit.ly/wlc-podcast
---
If you enjoyed this podcast, here are some others to check out:
67: Charles Staley – Secrets of a World-renowned Trainer
57: Matt Fitzgerald – Mastering the Psychology of Mind Over Muscle