Reading Time:
5
minutes
When we hear the term personal branding, most of us think of social media "stars" who are trying to market a product with their personalities. But a personal brand is both more pedestrian and more important than that. In fact, we should all have a personal brand, if you ask Richard Janes.
Richard describes himself as "a personal brand expert with a passion for storytelling." He has worked with actors, athletes, musicians, television hosts, executives, and entrepreneurs — helping them connect with their authentic selves and, as a result, connect with and strongly influence others.
Richard founded and still provides strategic oversight to Fanology, the Hollywood-based social media and digital studio. He also sits on a number of startup boards, and continues to share his love of storytelling through various writing, directing, and acting projects.
Your Personal Brand Is Who You Are
The key to a successful personal brand, Richard says, is that it must come from an authentic place and must show in every aspect of your life. To that end, he teaches how to identify your unique life's purpose. It took a life-threatening illness to show Richard Janes how to be authentic and true to his purpose, but he insists it doesn't need to get that bad.
You can start on this path any time you decide.
​
Wouldn't you like to find out who you are at your very best and how powerful that person can be?
Wouldn't you love to live an authentic, purposeful, and fulfilling life? Who wouldn't want that? I hope you enjoy this fantastic episode of the Whole Life Challenge Podcast with guest Richard Janes.
Episode Bullets:
What does "personal branding" have to do with living an amazing life?
Richard explains the connection between your soul and everything you do.
Is "what you do" different than "who you are"?
Figure out who you are at your very best — the common threads that connect your past and the clues they provide.
The big question — "Who am I?" and what the answer means.
How do people form lasting opinions within ten seconds of meeting you?
How being unique (and possibly disliked by some) actually helps you as an adult.
How your past can show you how to choose your best future.
The importance of being truthful with yourself, and staying true to that.
Best dad in the world vs. best dad you can be — a very important distinction.
How ulcerative colitis offered Richard an opportunity — once he saw it.
— 20 min
The wisdom of a child: "Dad, you're not doing what you love."
Five days in the desert — Richard connects with himself.
Try this exercise — mining your happy childhood memories.
How to find the "gold" (and recognize the "fool's gold") in your past.
Why "mine it 'til you find it" beats "fake it 'til you make it."
Why you might ditch the computer and write by hand sometimes.
How to embrace your personal brand once you find it.
— 40 min
Richard learns to love working out, and how you can, too.
The changes Richard made to his lifestyle and diet to deal with his ulcerative colitis.
How to define "great" so you can be "great."
How to build the foundation for your amazing life.
How "dress for success" could mean board shorts and flip flops instead of a suit and tie.
— 60 min
Do you care what everyone thinks about you? Why?
How the structure that the Whole Life Challenge creates is like an overlay on life, and personal branding is another overlay tool, even bigger and more basic than the Challenge.
Will.i.am and his amazing ability to handle so many businesses.
What you put out to the world is what you get back.
The importance of community and tribe identity
What are the four pillars of health, and how do I use them?
—80 min
How to see more opportunities when they present themselves.
How to identify "fool's gold" (and three ways to find the real thing.)
Enjoy!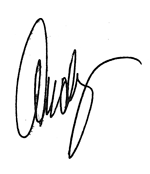 P.S. If you only have five minutes, listen at 20:00 when Richard's precocious young daughter points out the hidden truth many of us are living (and that's holding us back.)
BIG THANKS to Richard Janes! If you enjoyed this podcast, click here to thank him on Twitter.
---
Episode Resources:
Richard's website
Fanology Integrated Marketing Agency
Boys in the Boat book
The Alchemist book
Animal Farm book
Connect with Richard:
Richard Janes' Facebook page
Richard on Instagram
Richard on Twitter
If you enjoyed this podcast, here are some others to check out:
Carolyn Freyer-Jones — How to Set and Achieve Goals That Speak to Your Soul
Dan "Nitro" Clark — An American Gladiator Goes Down
Connect with Andy to offer feedback or ask a question:
podcast@wholelifechallenge.com
Twitter
Instagram
Facebook
Rate and Review the Whole Life Podcast:
Reviews of the podcast go a long way in helping us spread the word and grow the community. If you enjoy listening and are receiving value, please do us a favor and click this link, then click <open in iTunes> to leave us a review!