Reading Time:
6
minutes
Available On:
Kristen MacDermott is a consultant and performance coach who has created resilience
training programs for some of the highest performing people on the planet, including Naval Special Warfare Command (Navy SEALs) and the Los Angeles Police Department. Kristin's programs have also been used in more than 20 hospitals across the country, in the Duke Cancer Institute, and in the National Institutes of Health among others.
Kristin brings a unique skillset to her executive coaching, leadership training, and corporate consulting work. The resilience training curriculum she created has been validated in four studies with researchers from the Duke Clinical Research Institute, published in peer-reviewed journals and shown to promote clinically significant improvement in key wellness and resilience measures. 
The cornerstone of Kristin's resilience training curriculum is emotional intelligence, which is why her expertise lends itself so well to the corporate world. Study after study shows that "the single biggest predictor of professional success is not education, skillset, experience or IQ. It is emotional intelligence." Kristin's own research shows that emotional intelligence and resilience can be taught, and these skills improve performance and satisfaction with the workplace, which engenders loyalty to the organization. 
One of the coolest parts of this interview for me was when we talked about how you can hear the same information from two different people – and one will trigger you into anger and upset while the other has no impact at all. In unraveling that, we got to the reason… that on some level, you believe that the person that triggered you is right – you believe them, and that causes you to judge yourself. So the upset is really about self-judgment… and THAT, you can do something about.
There's that… and so much more in this conversation. Check it out – you'll be glad you did!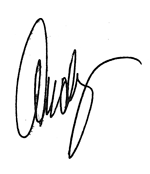 ---
FORWARD TO A FRIEND – If you enjoy the podcast, please help us spread the word by sharing it.
LEAVE A REVIEW – Your written reviews in iTunes go a long way in helping us get the word out. Here's a link to make it easy – bit.ly/andypetranekpodcast. Thanks in advance for your help and support!
---

This episode is brought to you by The Good Kitchen.

One of the best things I've ever done is to get prepared, Whole Life Challenge-compliant meals delivered to me during the week. It makes my life so much simpler, eliminates any questions I might have about healthy food for those meals, and reduces the number of decisions I need to make each day.
I highly suggest trying it out. It was a game-changer for me. The Good Kitchen will deliver pre-made, chef prepared, WLC-compliant meals (breakfast, lunch, and/or dinner) right to your front door via FedEx.
A special offer for podcast listeners: get 15% off your first order. Just use this link: thegoodkitchen.com/wlc
---
Episode Notes – #138: Kristin MacDermott
Graduating from Duke and moving to Aspen to be a ski bum (where she met her husband) 

Going back to school to study psychotherapy based on her calling to want to "know what goes on in people's heads" after spending 10 years as a wife and mom. 

Three things to work on in couples therapy: 1. Stuff that's yours, 2. Stuff that's your partner's, 3. Stuff that is both yours and your partner's together.

How a reluctant decision to run a cancer support group altered the entire course of her professional life.

Creating a context for her practice that had her patients moving on and not needing her anymore.

Her fresh approach to therapy – skills training – became her approach to teaching resilience.

Why exploring how you feel about death and dying is important.

Uncovering your fears and exploring the sadness gives your life the most meaning.

Why taking action, any action can help you move through sadness, fear, and pain.

How the process of looking at your life and uncovering your needs can help you re-prioritize, put first what should come first (often yourself), and help you feel better, stronger, more confident.

The possible blessing of a cancer diagnosis – forces you to stop, look at your life, lay it out, and which offers then the choice to engage from that point forward with the things and people that mean the most to you.

Developing resilience can inform and improve everything that you do in your life.

Learning a powerful resiliency skill: Identifying the thought behind the feeling (or emotion)

The answer on why two different people can say the same rude thing to you – and one you just brush off (you don't really believe it when it comes from them), while the other rocks you to your core and causes you to get upset, angry, and resentful.
A DEEPER LOOK AT TRIGGERS: When we're triggered and "in it", our instincts and feelings betray us. This happens dozens of times every day. How often do you say something out of being upset – at the office, in traffic, at your kids or husband?

How to take full responsibility for the upsets in your life, uncovering your deep, internal judgments of yourself.

Kristin's "ah-ha" moment regarding her triggers and upsets brought on by her oldest son.

Thoughts, feelings, emotions, and your physical body all align. So when triggered, breaking the pattern in one of those areas can change them all.
Benefits of having a relationship therapist? Simply to help support deep and meaningful conversations between you and your partner… sometimes even just as a referee.

Most people today have learned, over the years, to ignore their inner wisdom, their intuition. We all have it, and it's powerful, and knowledgeable.

EXERCISE: To access your inner wisdom: have a conversation with it. Ask your anger (or another area) a question and then write the answer… and continue the conversation in writing like you're writing a script. Super powerful.
EXERCISE: Another way – use images only… and draw. Like this: "Draw yourself in your life right now. Then next, draw yourself as the way you want to be." Give yourself a time limit. Can be abstract, or whatever.

Proof that her program was effective in improving quality of life and outlook on life — using 19 validated rating scales on a group of women diagnosed with terminal cancer before, during and after going through the program.

Scaling her original program (individual, one-on-one therapy) to create, in spite of her skepticism, a group version of the program which is even more effective than one-on-one psychotherapy.

Kristin's life's non-negotiables:

Mornings: Get up at 5:30am — quiet time, meditation, journaling, running with dog
Journaling techniques: Positive, write a letter to spirit, ask a question to spirit and reply, in writing, as spirit.
Family dinner
Reading
Getting to bed early

How she has managed being an expert in areas that are helpful for her husband.
Connect with Kristin MacDermott
---
Have a question? Have feedback? Want to connect?
Email Andy at podcast@wholelifechallenge.com, or
Connect on social media with Andy directly at Twitter, Instagram, or Facebook
Leave a podcast review – bit.ly/wlc-podcast
---
If you enjoyed this podcast, here are some others to check out:
76: Scott McGee — On Grit, Resilience and Having an Unconquerable Soul
107: Dr. Christopher Neck — The Surprising Benefits of Setbacks