Reading Time:
3
minutes
Scott McGee is a police officer, serving in Santa Monica, California as a detective, beat officer, and member of the SWAT team. He's one of three hosts of the popular CrossFit-related podcast the WODCast Podcast. He's also recently created a blog called The Sisu Way where he writes regularly. And he's a husband, plus the father of two awesome boys.
Scott's physical presence is awesome. He's imposing — driving a black SUV with tinted windows, wearing all black clothes and black sunglasses. At 6'4" and muscular, his presence is immediately confronting. If you looked no further, you might think you were in for trouble when you saw him pull up.
But if you take the time to get to know this man's man, you quickly see that his heart, spirit, and commitment to serving others are as large and imposing as his body. He's a big softy who will go above and beyond, do whatever it takes, and go to the ends of the earth and back to support someone else or to ease someone's way.
Scott lives out this mission both as a police officer — where he is called upon to help others, regardless of their opinion of him — and as a father — where he was challenged with a son who had to fight every step of the way just to be born.
Scott doesn't know the words "quit" and "surrender." He's a survivor and a leader, someone who pulls you up just by his presence in your life. He's got a lot to give to the world, and he tells a lot during this podcast that will touch, move, and inspire you to never give up.
It was such an honor to have him on the show and it is an honor to call him a friend. Welcome, Scott McGee. Enjoy!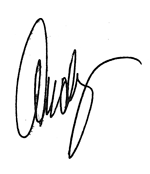 Links Mentioned
Follow Scott on Twitter.
Follow Scott on Instagram.
The Sisu Way — With Scott McGee.
Tushy — A simple and effective bidet attachment for home toilets.
Wodcast Podcast — Podcast about elite fitness featuring some of the biggest names in CrossFit.
Sal Masekela — Profile of the sports commentator and television host.
"Fran" — Men's Fitness article on the legendary CrossFit WOD.
Jocko Podcast — Hosted by the former Navy SEAL officer.
Gretchen Rubin — Podcast from the New York Times bestselling author on happiness.
Apgar Score — What does an infant's Apgar score mean?