Reading Time:
6
minutes

Available On:
---
Dr. Sujit Sharma is a Harvard-trained pediatric ER doctor in Atlanta, Georgia. Dr. Sharma is also the CEO at Chuice and a member of the board of directors of Georgia Organics, a non-profit organization committed to environmental stewardship, farmer prosperity and community health. Early in his career, Dr. Sharma admits he thought he had a 'great appreciation' of health and healthy living. But he realizes that he was wrong.
Sujit became friends with a holistic trainer/health specialist, Ladell Hill, who helped him realize two things: One, he actually knew close to nothing about nutrition, even though he was a doctor; and two, the best way to fix our modern health crisis was to make healthy eating — especially whole plant-based foods — easier and popular.
Ladell also happened to have created a product called Chuice — something he initially created for himself as an ideal and portable human fuel, based on a combination of modern knowledge and ancestral wisdom. Chuice is a chewable and awkward blend of over 35 fruits, vegetables, herbs, nuts and seeds Ladell concocted and designed to provide himself with unparalleled nutrient density while he was on-the-go meeting with clients.
My conversation with Sujit is one that could have gone on for hours. His experience in the world of pediatric ER medicine, working with hundreds of thousands of kids over the years, and seeing their health slowly decline offers a revealing look at the massive long-term health problem facing us today.  His product, Chuice, is really the first of it's kind… an entirely new category of edible, plant-based beverage. If he gets his way, Chuice will find it's way into all the mini-marts and convenience stores all over the US – offering a new, healthy and convenient option for people everywhere.
We cover a lot of ground in the episode…hope you enjoy it as much as I did!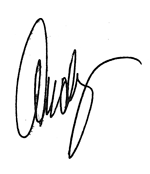 P.S. If you enjoy the podcast, please help us spread the word by sharing it with your friends, subscribing and leaving a review. Your written reviews in iTunes go a long way in helping us get the word out. Here's a link to do just that – bit.ly/wlc-podcast. Thanks in advance for your help and support!
---
This episode is brought to you by The Good Kitchen.

One of the best things I've ever done is to get prepared, Whole Life Challenge-compliant meals delivered to me during the week. It makes my life so much simpler, eliminates any questions I might have about healthy food for those meals, and reduces the number of decisions I need to make each day.
I highly suggest trying it out. It was a game-changer for me. The Good Kitchen will deliver pre-made, chef prepared, WLC-compliant meals (breakfast, lunch, and/or dinner) right to your front door via FedEx.
A special offer for podcast listeners: get 15% off your first order. Just use this link: thegoodkitchen.com/wlc
---
Episode Notes – #131: Sujit Sharma
How Andy met Sujit through his friend, Jimmy Rosenberg, the founder of Evolution Fresh
Chuice – awkwardly delicious! It's a food disguised as a drink, a plant-based whole food made with 35 vegetables, fruits, herbs, nuts, and seeds.
The problem with plain juice – high sugar with no fiber.
The problem that Chuice was created to solve. Portability, ease, convenience.
How drinking Chuice feels more like eating – it's an entirely new food category.
A combination of juicing, chopping and blending.
Measuring the health of your heart using a test called pulse wave velocity  which measures the stiffness of your arteries.
The challenge of getting people convenient and super healthy options in mini-marts and small convenience stores.
Sujit is a pediatric ER doc and over the past 20 years, he's seen a major change in the health of the kids he treats in the greater Atlanta region – a much higher incidence of obesity, and conditions related to insulin resistance.
Seeing the symptoms of insulin resistance and poor diet. One of those is called Acanthosis Nigricans is a skin condition at the back of the neck that you can see on people who are insulin resistant.
The importance of the gut microbiome, how it's health is measured, in part, by the thickness of it's mucus membrane, and how it's nourished by prebiotics.
Fiber nourishes our microbiome – today, most people are getting 10-20% of what they should be for a healthy, happy gut microbiome.
How inulin can be used as a possible healthy fiber supplement.
You have over 100,000,000,000,000 cells in your gut. That's 100 Trillion!
How the industrial food complex marketing and advertising of its products as healthy is working against the health of our society as a whole.
How the industrial and processed food industry is analogous to day tobacco industry of 50 years ago.
If you're looking at your doctor as your source of nutritional advice, have you asked what he/she eats for meals, snacks, drinks? Andy's primary care physician had an open can of Diet Coke on his desk. What sort of example is that?
Chuice was created by super-athlete and fitness trainer Ladell Hill based on lifelong learnings from his grandfather, a local medicine man in Tennessee.
Sujit met Ladell through his friend and was at first extremely skeptical of his healthy, plant-based juice/food product.
Sujit's ongoing biggest challenge as CEO of Chuice.
Sujit's passion is still in being an ER doctor – Chuice is his second full-time job.
Juggling all the major elements of his life – shifts in the ER, Chuice, father of two kids, and husband
How Sujit uses Trello for project management and the importance of his weekly review.
Sujit works out to keep him physically on his toes – either with a trainer in the gym, running, or playing squash.
Using high intensity intervals to ramp up your conditioning in very small chunks.
Sujit is driven to help kids and their families get healthy. He sees parents all the time in the ER who love their kids, but just don't know how to create health in their homes.
Connect with Sujit Sharma
---
Have a question? Have feedback? Want to connect?
Email Andy at podcast@wholelifechallenge.com, or
Connect on social media with Andy directly at Twitter, Instagram, or Facebook
Leave a podcast review – bit.ly/wlc-podcast
---
If you enjoyed this podcast, here are some others to check out:
65: V Capaldi – How Food Cured Her "Uncurable" Disease
77: Nick Green — On a Mission to Bring Healthy Food to Everyone