Reading Time:
3
minutes
You may have heard of Thrive Market (think Whole Foods meets Costco), but you may not have heard of its co-founder and co-CEO, Nick Green. Nick started Thrive as a wholesale buying club with a mission to make healthy living easy and affordable for every American family. It was a risky venture, since nothing like it had ever before been attempted.
Using some innovative strategies that we talk about during the podcast, Nick has completely revolutionized the non-GMO and organic food landscape as Thrive currently offers the 4,000 most popular natural and organic products in the world — at 25-50% off retail and shipped anywhere in the United States for free. For every paid member on the site, the company also sponsors a free membership for a low-income family.
Prior to co-founding Thrive, Nick was the founder and CEO of Ivy Insiders, an education company that made college test prep more affordable and helped over 20,000 students get into better colleges before the company was acquired by Revolution Prep in 2010.
The story of the original intent, growth, build-up, and current leadership model and structure at Thrive is both compelling and inspiring, especially when told right from the mouth of one of its founder. In our hour together, Nick was as transparent as he was generous, holding nothing back and willing to share all of the "secrets" of his success.
From the days of packing and shipping things from his own garage to today with hundreds of employees and massive warehouse space, Nick's is a story of inspiration, turning dreams into reality, believing in yourself despite what others say or think, hard work and perspiration, integrity, family, and fun. It's a genuine success story that has already had an incredibly profound impact on the availability of healthy food options in this country.
I know you'll love this episode. Enjoy!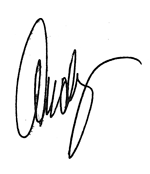 Links Mentioned
Follow Thrive Market on Twitter and Instagram.
Thrive Market — Nick Green's company, described as Whole Foods meets Costco.
Mark Sisson — Author of The Primal Blueprint.
Robb Wolf — Best-selling author and host of the Paleo Solution Podcast.
Mark Hyman — Functional medicine physician and New York Times best-selling author.
Wellness Mama — Meet Katie, whose goal is to help families live healthier and more natural lives.