Reading Time:
5
minutes
---
Jill Miller, C-IAYT, ERYT is the co-founder of Tune Up Fitness Worldwide and creator of the self-care fitness formats Yoga Tune Up® and The Roll Model® Method. Jill is the anatomy columnist for Yoga Journal Magazine and has been featured in Shape, Men's Journal, Good Housekeeping, Women's Health, Yoga Journal, Self, and on the Today Show and Good Morning America. She is regularly featured on the Oprah Winfrey Network.
With more than 30 years of study in anatomy and movement, Jill is a pioneer in linking the worlds of fitness, yoga, massage, athletics and pain management. She is the creator of dozens of DVD's including Treat While You Train with Kelly Starrett DPT and is the author of the internationally bestselling book The Roll Model: A Step by Step Guide to Erase Pain, Improve Mobility and Live Better in your Body.
Jill Miller has trained thousands of movement educators, clinicians, and manual therapists to incorporate her paradigm shifting self-care fitness programming into athletic and medical facility programs around the world. She has created original programs for 24 Hour Fitness, Equinox, YogaWorks, and numerous professional sports teams.
Jill is a great example of powerful feminism at it's best. She's been a force and leader in the world of mobility and yoga for years, is a new mother, and is incredibly humble and transparent about the bumps along the way (including her struggles with an eating disorder, injuries, and a hip replacement).
Jill continues to learn and grow, creating new ways to reach and help more people, more effectively, and will be your mobility coach for the next 6-weeks of the Whole Life Challenge. Hope you enjoy this conversation as much as I did!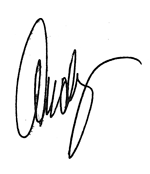 P.S. If you enjoy the podcast, please click here to subscribe AND leave a review. Your written reviews in iTunes are what help us grow our audience, getting these inspiring stories out in front of more people.  Thank you in advance for your help and support!
Notes from the Episode (124 – Jill Miller)
Having hip replacement surgery – the what, why, and how of it all

Why you should care about knowing as much as you can about your injury/condition prior to going to see your doctor/surgeon.

How "

The Direct Superior Approach

" for hip replacement surgery allowed Jill to have outpatient surgery and literally walk out of the hospital with a new hip.

Why you should continue training right up to any surgery you're considering having.

Using electric stim devices to reduce inflammation.

Why you should

stop

icing injuries to reduce inflammation.

Cold Urticaria

– allergy to ice and cold

Learning yoga and fitness by watching home videos with mom as a young kid

Becoming a great study of alignment and anatomy through books,

Yoga Journal Magazine 

and regular (obsessive) practice.

Jill's struggle with

Bulimia

How her best friend, who struggled with

Anorexia

, set a boundary that devastated Jill but spurred her to get help.

How Jill healed from her eating disorder and her words for others struggling – never give up.

Jill's advice for parents struggling with eating disorders. Ask the question, "What's wrong?"… and then listen with your heart.

And for kids struggling with an eating disorder, get the voices in your head, out. Find someone you trust and to talk to.

The underlying causes of eating disorders – How a lack of self-like, self-respect, and personal integrity, followed up by shame keeps it all going in spite of best efforts.

How she developed "self-like" by becoming a person for whom others would have no problem with asking to borrow some eggs or sugar.

Coming up with "Yoga Tune Up" when making a Hanukkah gift for her mom

How her intense yoga (ashtanga) practice with no muscular strength work lead to her becoming injured and "overstretched".

Extreme stretching just like extreme anything is not conducive to health and well-being.

Meeting her husband and how he helped her "bottle" her seminars.

Biggest challenge – being at peace with competing interests and not punishing herself for not getting everything done

The importance of not forgetting to have fun as you go through life

How to Find Jill

Links

Books Mentioned

People Mentioned
---
Got a question? Got feedback? Want to connect?
– Email Andy at podcast@wholelifechallenge.com, or
– Connect on social media with Andy directly at Twitter, Instagram, or Facebook
– Leave a review – bit.ly/wlc-podcast
---

If you enjoyed this podcast, here are some others to check out:
81: Carolyn Freyer-Jones — How to Set and Achieve Goals That Speak to Your Soul
102: Dorothy the Organizer — Declutter Your…Everything