Reading Time:
4
minutes
Dorothy Breininger is one of America's Most Trusted Professional Organizers and is on a mission to create more space on the planet.
"Dorothy the Organizer" is most widely known as the problem solver on the Emmy-nominated show Hoarders. She is also the best-selling author of five books.
In her latest book, Stuff Your Face or Face Your Stuff, she approaches organizing from the perspective of what our clutter says about our emotional condition, and how that can translate into other self-destructive or self-sabotaging behaviors such as overeating.
She should know — in the course of decluttering her life, Dorothy lost (and has kept off) 75 pounds.
Join Dorothy and Andy for an honest and compelling discussion of the struggle so many of us have with clutter, disorganization, body- and self-image, procrastination, food addiction, and the relationship strain that can occur when partners' ideas about organization don't exactly match up.
Episode Bullets:
How is being organized about more than just "stuff?" — 7:45
What do you mean by "organizing around your values?" — 10:00
What's your story, Dorothy? How did you get here? — 12:10
Tell us how you got on Dr. Phil. — 15:00
When did you recognize that you were a food addict? — 17:13
What food guidelines do you follow daily? — 20:15
How did you manage the emotional aspect of changing your relationship with food? — 22:46
How do I know where to begin organizing? — 26:30
I've heard of a "filing system," but what is a "piling system?" Aren't piles disorganized? — 29:49
How can I remember all the things I want to do, see, and so on without a calendar? — 33:02
How do I decide what to keep and what to get rid of? — 37:30
Explain your five-point value system for evaluating possessions. — 44:55
Can an organized and a disorganized person be happy in a relationship? — 46:05
What (if any) kind of organizer am I? — 52:30
How can I beat the urge to procrastinate? — 54:50
What is the self-sufficiency fallacy? — 56:40
Should I feel guilty if I need help getting organized? — 57:57
What daily habits do you practice? How do you organize your time? — 1:01:50
So you weigh and measure you food. How do you plan your meals? — 1:06:23
Do you snack between meals? How often do you eat? — 1:09:30
Part of healthy eating is having the right things on hand. How do you approach that? — 1:12:00
Enjoy!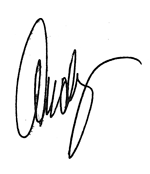 P.S. If you only have five minutes, listen at 37:30 when Dorothy explains how to decide what goes and what stays and how to feel great about those decisions.

---
BIG THANKS to Dorothy the Organizer! If you enjoyed this podcast, click here to thank her on Twitter.
---
Episode Resources:
Dorothy the Organizer (DTO)'s website
Stuff Your Face or Face Your Stuff — Dorothy's latest book
The Success Principles book
The Power of Habit book
Tidyingup.com — Marie Kondo
Home Clutter, Confusion, and Chaos — Psychology Today
A Clutter too Deep for Mere Bins and Shelves
Connect with Dorothy:
Dorothy's Facebook page
Dorothy on Twitter
If you enjoyed this podcast, here are some others to check out:
Gretchen Rubin – NY Times Bestselling Author and Habit Expert
Tinier Tim Bauer — How He Lost 250 Pounds
Connect with Andy to offer feedback or ask a question:
podcast@wholelifechallenge.com
Twitter
Instagram
Facebook
Rate and Review the Whole Life Podcast:
Reviews of the podcast go a long way in helping us spread the word and grow the community. If you enjoy listening and are receiving value, please do us a favor and click this link, then click <open in iTunes> to leave us a review!