Reading Time:
3
minutes
Carolyn Freyer-Jones is a professional life coach. She has supported hundreds, if not thousands, of men and women in learning how to use life's challenges and obstacles to stimulate insight and growth. She has helped them launch new businesses, strengthen relationships, transform careers, grow as leaders, and experience greater peace and joy. Her clients include corporate executives, business owners, authors, lawyers, television hosts, salespeople, and more.
She is also the principle developer and lead faculty member for the University of Santa Monica's Soul-Centered Professional Coaching Program, which has graduated hundreds of soul-centered professional life coaches since it's inception (me being one!).
So what does a spiritual life coach like Carolyn have to say about navigating upsets like election results or other things beyond our immediate control? That's just one of many things we talked about:
What it means to live your life in a spiritual context
The spiritual "tool" of compassionate self-forgiveness
How we're all wired to judge others (and ourselves)
How our worth and value is often tied to what we do in the world rather than who we are
What is underneath the triggers that upset you (yes, you're projecting)
Being around spiritual teachers and saints
Goals — what works about them and what doesn't?
Process goals versus results goals
The importance of asking, "Why?"
How self-judgment keeps you from achieving your goals, regardless of how hard you work at them
Training yourself with loving as opposed to fear and self-judgment
The importance of community and knowing it's value to you in your life.
I loved this conversation with Carolyn. She is a highly insightful teacher and coach. I know you'll get a lot out of this, as I did!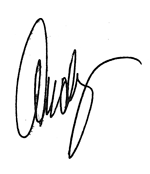 Links Mentioned
Follow Carolyn on Facebook.
Carolyn Freyer-Jones — Carolyn's website.
University of Santa Monica — Information on the Master's Degree of Spiritual Psychology.
Steve Chandler — Website for Carolyn's life coach.
If you enjoyed this podcast, here are some others to check out:
Valerie Waters – The Real (and Amazing) Life of a Celebrity Trainer
Christine Hassler – How to Survive the Roller Coaster of Life