Reading Time:
5
minutes

---
Philip Folsom is America's most experienced and impactful expert in experiential leadership development, human optimization, and the creation of high performance teams and cultures. Philip is the Tribe Guy.
His work has dramatically improved the lives of over 500,000 individuals over the last 25 years. Philip's transformational High Performance Tribe program has been successfully implemented at Fortune 50 companies including Sony, Microsoft, Dreamworks, Medtronic, Apple, and Northrop Grumman. He also works regularly with the High Performance Department of Redbull North America.
Philip Folsom's work is often referred to by his clients as "transformational" and "game-changing." Fox Pictures called working with Philip, "the best investment we've ever made in our organization." His reputation in the team development world is legendary. Philip's work has been featured on numerous national television programs including The Biggest Loser, The Letter, For Love or Money, Celebrity Fitcam, and Cholos Try.
If you ever get the feeling that you're missing something, that your life could be richer, more vibrant, and more fulfilling, then don't miss this exciting and hopeful conversation. Learn about the tribal bonds that we've forgotten and the vital importance of working together for a better life.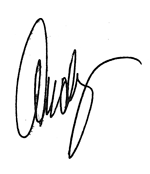 P.S. If you enjoy the podcast, please click here to subscribe AND leave a review. Your written reviews in iTunes are what help us grow our audience, getting these inspiring stories out in front of more people.  Thank you in advance for your help and support!
Episode Resources, Mentions, and Moments:
Iron John by Robert Bly
The markers of a high-functioning culture
Only 20% of Americans are fully engaged with their work
The meaning of the word "just" as a qualifier
Would you go to Mars, right now?
Common values are the deciders of culture, values are what we use to navigate
How to feel great about "everyday" life
To decide is to kill off one possibility to gain access to another
There is nothing that you can do by yourself
How big is a tribe? A band?
Collective intentionality is a uniquely human ability
Few experiences evoke more anxiety than being in a large group of people
What's your north star? Your tribe's north star?
What ignites you?
The benefits of tribes
How many tribes can I/should I be in?
You know there's something off. What is it? What's missing?
What does agriculture have to do with where our society is today?
How pre-agriculture populations differ from us
We are perfectly adapted to the world we've created
Why does Africa still have its megafauna, while all other continents no longer do?
We have an opportunity to upgrade the operating system of our society
The size of the largest authentic tribal society
The importance of our ability to ask for, and accept, help from others
An "honor" operating system vs. a "pride" operating system
The lone wolf dies, so we must collaborate
A purely transactional life is also a very sad life
Where do we get our original "operating system?" Then what happens?
The negative and destructive nature of "extractive" people and systems
How do we define our tribe?
We need to be tested
I want to establish a spiritual practice, eat cleanly, etcetera. How can I do it?
How to work on the team instead of working on projects with the team.
The importance of ritual for our identity
Napoleon said, "The leader is a dealer in hope."
Why we avoid conflict, accountability, and shame
Wolves don't bite each other
Is it merely convenient to work together, or do we need each other?
The Hero's Journey – we will find our allies on the road of trials
The difference between sympathy and compassion, and the ultimate importance of self-compassion
Why don't we freely express our emotions?
Don't think, just get up!
Meditation is to achieve dis-identification – to become the witness and choose your own path
Bulletproof Coffee – Dave Asprey
Try saying "yes" to everything
How much do our words and actions affect ourselves?
If you have shame about your past, and that makes sense to you, then being proud of yourself for overcoming it also makes sense.
The Power of Myth by Joeseph Campbell
Sapiens: A Brief History of Humankind by Yuval Harari
Homo Deus, a Brief History of Tomorrow by Yuval Harari
Eckhart Tolle, author
---
BIG THANKS to Philip Folsom! If you enjoyed this podcast or have questions, please let him know using his contact form or even joining his newsletter mailing list.
---
If you enjoyed this podcast, here are some others to check out:
113: Lorin Roche — You Might Already Be Meditating
109: Richard Janes — Find Your Passion, Purpose, and Authenticity
Connect with Philip Folsom:
PhilipFolsom.com
LinkedIn
Instagram
Facebook
philip@philipfolsom.com
Connect with Andy Petranek to offer feedback or ask a question:
podcast@wholelifechallenge.com
Twitter
Instagram
Facebook
Rate and Review the Whole Life Podcast:
Reviews of the podcast go a long way in helping us spread the word and grow the community. If you enjoy listening and are receiving value, please do us a favor and click this link, then click <open in iTunes> to leave us a review!