Reading Time:
5
minutes
Danny Clark, CSCS is a MovNat Master Instructor and the Performance Director for MovNat. Danny "sets the bar" for MovNat certification standards. He is also the owner of Rebar Fitness, a science-based strength and conditioning training center. A wrestler, a scholar, and a lifelong student of exercise science and strength and conditioning programming, Danny's skill set, experience, and expertise enable him to develop MovNat movement progressions and performance programming standards.
Danny's training in wrestling and judo helped him earn a Division 1 scholarship to the University of Virginia. Although an injury abruptly ended his wrestling career, that injury also instigated a transition into Brazilian jiu jitsu and MMA training. Danny won a bronze medal for Team USA at the UWW World Grappling Championships in 2012.
In an effort to correct some of the imbalances and damage his body had accumulated from years of heavy physical stress through "balanced" strength training, Danny began to explore other modalities such as yoga and kettlebell training. Nothing he tried was a complete solution until he began training MovNat with Erwan Le Corre. He learned that natural movement could heal years of abuse, neglect, and over-specialization.
Strength, mobility, power, and speed are all qualities innate to human beings – assuming we practice movements that are natural to humans. MovNat is a method designed to restore your ability to move naturally. In fact, that's what "MovNat" stands for. MOvNat encourages us to take a break from all the trappings of modern life and get back to some basics.
If you've taken the Whole Life Challenge before, you probably recognize the names Danny Clark, Erwan LeCorre, and MovNat from the series of videos that accompanied two of our previous Challenges. This podcast is a chance to learn who the man in those videos is and how he came to revere natural movement. You'll also gain insights into the MovNat training system and inside knowledge on how Danny himself trains day-to-day.
Episode Bullets:
Danny's world-class athletic background

What Danny learned by wrestling from five-years old all the way through college.

You suffered numerous concussions while wrestling at UVA. Isn't that more of a football thing?

The influence of Danny's father's athletic career on Danny

The ways that training has affected Danny's everyday life

Methods Danny uses with his clients

How MovNat helped reverse the damage from years of "balanced" training

Unexpected training challenges post-wrestling

The mobility issues that years of wrestling left Danny with

Which is better – being hypermobile or hyperstrong?

How a "balanced" training approach broke Danny's body down

The realizations that Danny had when he began working with a physical therapist

What Danny had to face about training his clients

Danny's approach to nutrition.

What Danny feels doesn't work for him about paleo nutrition, and what does

Danny's favorite carb sources (and why yours are probably not be the same ones)

The ultimate nutritional truth according to Danny and how to find yours

The realization that something radical needed to change in Danny's training style

Danny's first time meeting and training with MovNat founder Erwan LeCorre

MovNat is for everyone

"Practical" fitness modalities do not necessarily use practical movements

The original purpose of movement

Why technology can't solve our fitness problem

How Danny came to work with Erwan LeCorre and MovNat

The three necessary elements to help people get fit

Danny's daily training methods

Do you count reps and sets in MovNat?

The three parts of an organized MovNat workout

Why running is important for humans

What "unorganized training" is in MovNat

Motor learning can go on for life

How you can start MovNat training right now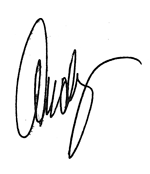 PS:  I started the WLC Podcast because I wanted to bring out the real-life stories of health and well-being experts from around the world. Their stories, along with their advice, are compelling, inspiring, and actionable. To continue doing that, and to bring you the highest profile, most influential, fun, and exciting guests from around the world, I could really use your help.

If you enjoy the podcast, please subscribe. If you already do, thank you and please write a review. Let's grow this thing so these stories can breathe the light of day and get in front of more people, influencing them like they've influenced you. Thanks!
---
BIG THANKS to Danny Clark! If you enjoyed this podcast and would like to see more from Danny, you can find him on Instagram as Natural.Mover.
---
Episode Resources:
MovNat
Erwan LeCorre
ReBar Fitness
WLC MovNat Video Series (16 videos)
Side-Bent Sit video
Pavel Tsatsouline
George Hebert's The Natural Method (book, translated)
Precision Nutrition
Paleo Nutrition — Robb Wolf
Certified Strength and Conditioning Specialist (CSCS)
Ernie Monaco Wrestling Coach
Parkour
Brazilian ju jitsu
Chris McDougall Born to Run book
If you enjoyed this podcast, here are some others to check out:
106: Aaron Alexander — Change Your Body, Change Your Life
80: Ryan Hurst — How to Exercise with Purpose and Playfulness
Connect with Danny Clark
MovNat's Facebook page
Danny (Natural.Mover) on Instagram
Email Danny – danny@movnat.com
MovNat on Twitter
Connect with Andy Petranek to offer feedback or ask a question:
podcast@wholelifechallenge.com
Twitter
Instagram
Facebook
Rate and Review the Whole Life Podcast:
Reviews of the podcast go a long way in helping us spread the word and grow the community. If you enjoy listening and are receiving value, please do us a favor and click this link, then click <open in iTunes> to leave us a review!