Reading Time:
4
minutes
Ryan Hurst is one of the co-founders and the head coach of the online fitness program known as GMB, or Gold Medal Bodies. GMB is a physical training system that focuses primarily on teaching people of all ages, shapes, and fitness levels how to know their own body and move it well.
I mean really, what else is there?
I've seen firsthand the challenges people face with their bodies that are caused by inactivity, lack of awareness, and general weakness. So, when I first learned about GMB and the principles upon which it's based, and then experienced the fun I had going through the basic elements training, I fell in love with this system.
Ryan's been developing this program (without really knowing it) for most of his life. As a competitive gymnast until the age of seventeen, he established a foundation of strength, flexibility, agility, balance, coordination, and stamina that most people never know. While still a teenager, he found his way to Japan where he went to college and studied martial arts. In this practice, he continued to develop his capacity to know and move his body.
As he got deeper into martial arts, he found it increasingly difficult to maintain his position in his job due to the long hours and unhealthy lifestyle practices that job demanded. He also sustained a shoulder injury that impacted his martial arts training. Both things forced him to look toward teaching fitness as a career.
If you're participating in the January 2017 Whole Life Challenge, you're going to see much more of Ryan. He's going to coach you by video through a series of workouts, one for each week of the Challenge. These workouts are optional, but I promise they are filled with fun and innovative ways to exercise. It's guaranteed that no matter your fitness level, you'll learn something new.
Listen to this podcast and you'll learn much more about Ryan, his philosophy, his personal experience, and why you should be super excited about him being our guest coach during the Whole Life Challenge.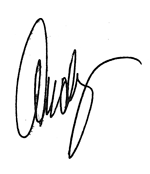 P.S. If you only have five minutes, listen at 39:00 to learn about the importance of "little wins" in the pursuit of your fitness goals, how important mindfulness is to obtaining those goals, and why you should never skimp on fun!
Links Mentioned
Follow Ryan's personal accounts on Twitter and Instagram.
Follow Gold Medal Bodies on Facebook , Twitter , Instagram, and YouTube.
Gold Medal Bodies — Helping people become more aware of their bodies.
Bear Crawl — A GMB video on the proper form for a bear crawl.
The Obstacle Is the Way: The Timeless Art of Turning Trials into Triumph — by Ryan Holloway.
Animal Flow — Fitness program by Mike Fitch that incorporates ground-based movements.
If you enjoyed this podcast, here are some others to check out:
Charles Staley – Secrets of a World-renowned Trainer
Matt Fitzgerald – Mastering the Psychology of Mind Over Muscle