Reading Time:
4
minutes
Could you go a week without your phone, email, Facebook, or even text messaging? Sometimes the thing we try to avoid is the thing we need the most.
My guest today, Joe DiStefano, found that, despite his fears, a "digital detox" was exactly what he needed to break out of stress and stagnation.
For more than six years, Joe has been working with Spartan Race, Inc, and is now Director of Sport & Training Initiatives at Spartan Race. He has a bachelor of science degree in Exercise and Sports Science from Fitchburg State University, and has almost completed his master's degree in Sports Psychology.
Joe is certified through the NASM as a Performance Enhancement Specialist and Corrective Exercise Specialist and is also a Strength and Conditioning Specialist through the NSCA. He has been trained at the C.H.E.K Institute as a Holistic Nutrition and Lifestyle Coach.
About three years ago, Joe created the first Runga retreat in Costa Rica with a woman he had just met. It was a spontaneous immersion in simple living, far from his hectic, stressful digital life, and it changed everything for him. Joe talks with us about his work for Spartan Race, his training and coaching, and how escaping from our digital prison can be one of the most important things we can do for ourselves.
Episode Bullets:
What is the Spartan Race?
Joe tells how he get involved in adventure racing and eventually ended up helping to run the Spartan Race.
— 20 min
What are the different Spartan Race levels?
How many, and what kind, of obstacles does a Spartan Race have?
What is your role in the Spartan Race business, Joe?
How does one train for a Spartan Race?
Joe explains how he handled the "digital overload" that occurred when Spartan Race exploded
The spontaneous birth of the Runga Retreat
— 40 min
Whole Life Challenge social media blackout backlash
The daily habits that are addressed in the Runga retreat
The incredible importance of breathing properly
The benefits of kettlebells
Incorporating kettlebells into your training
— 60 min
Joe Di's training for Spartan and life
— 80 min
Where the name "Runga" came from.
Enjoy!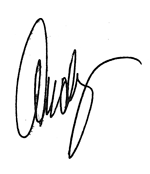 P.S. If you only have five minutes, listen at listen at 40:00 when we discuss where resistance to positive change comes from, particularly when it comes to our electronic life.
BIG THANKS to Joe DiStefano! If you enjoyed this podcast, click here to thank him on Instagram.
---
Episode Resources:
Joe's website – RungaLife.com
Spartan Race
Eco Challenge Adventure Race
Balance Bar Series
Joe DeSena
Ian Adamson
USARA – US Adventure Racing Association
Dr. Jeff Godin
Peak Death Race
Spartan Ultra Beast
One-Wheel
Ben Greenfield
RKC (Russian Kettlebell Challenge)
Gym Jones
Bobby Maximus
Maximus Body book
Connect with Joe:
Coach JoeDi on Facebook
Joe DiStefano on LinkedIn
Spartan Race on Twitter
Joe on Instagram
If you enjoyed this podcast, here are some others to check out:
105: Eric Remensperger — Curing Cancer, Saving Yourself
97: John Durant — The Past Leads the Way Forward
Connect with Andy to offer feedback or ask a question:
podcast@wholelifechallenge.com
Twitter
Instagram
Facebook
Rate and Review the Whole Life Podcast:
Reviews of the podcast go a long way in helping us spread the word and grow the community. If you enjoy listening and are receiving value, please do us a favor and click this link, then click <open in iTunes> to leave us a review!