Reading Time:
4
minutes
John Durant is the author of The Paleo Manifesto and co-author of Spartan Fit! with Joe De Sena, founder of the Spartan races. He is also the founder of Wild Ventures, an angel syndicate focused on consumer health products and technology. He advises Thrive Market, Exo, AOBiome, Greatist, Brilliant Bicycles, Hu Kitchen, and Power Supply.
John studied evolutionary psychology at Harvard under Steven Pinker before moving to New York City and becoming a "professional caveman" — mimicking a hunter-gatherer diet, running barefoot through Central Park, experimenting with intermittent fasting, and doing polar bear swims in the Atlantic.
He has been featured in The New York Times and The New Yorker, interviewed on The Colbert Report and NPR Morning Edition, and has been rated one of The 100 Most Influential People in Health and Fitness. Prior to becoming a professional caveman, he spent three and a half years at an ad tech startup after a stint in management consulting.
In this podcast, we talk about what happens when you feed gorillas food they were never meant to eat, why bending the nutrition rules is recommended, the proven benefits of intermittent fasting and whether you should try it, how having fun is the best motivation to exercise, and how to get started with an evolutionary diet.
Join us for a fascinating conversation with John Durant that could change the way you think about food and feel about exercise.
Episode Bullets:
8:00 — What happens when you feed gorillas "human" food?
13:40 — How well lions responded to intermittent fasting
16:20 — The biological changes the Neolithic revolution produced in humans
21:25 — What other changes did settled living bring on for early man?
22:50 — Was prayer the beginning of hygiene, and religion the beginning of health consciousness?
41:58 — What can we learn from what we still share biologically with early man?
44:00 — Why John trusts the nutrition lessons of the past
46:40 — Why you shouldn't sweat bending the [nutrition] rules!
47:30 — The benefits of intermittent fasting you may be missing out on
53:08 — Caveats you should consider before fasting
57:20 — How John made his exercise fun (again)
1:03:55 — How we lost the power of purpose in our exercise, and how to get it back.
1:07:27 — Can healthful movement be made as addictive as your phone?
1:10:47 — Ways to "try on" an evolutionary diet
1:18:20 — The bone broth experiment that almost cost John his apartment
Enjoy!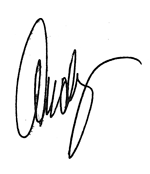 P.S. If you only have five minutes, listen at 57:20 when John confesses that he just isn't that into exercise, and why he's okay with that.
---
BIG THANKS to John Durant! If you enjoyed this podcast, click here to thank him on Twitter.
---
Episode Resources:
The Ancient Roots of Modern Hygiene — Antiquity Now
Apes shed pounds while doubling calories on leafy diet — Science Daily
A Survey of Diabetes Prevalence in Zoo-housed Primates — ResearchGate
How Intermittent Fasting Might Help You Live a Longer and Healthier Life — Scientific American
Win Big by Going Small — Bending the WLC Rules for Success
Whose Food Rules Are These, Anyway? — Michael Stanwyck
Addicted to Your Phone? Try This Practice — Mindful.org
The Case for Replacing Exercise With Play — Zen Habits
Slow Cooker Bone Broth — AllRecipes.com
Connect with John:
John's website
John's Facebook page
John on Instagram
John on Twitter
If you enjoyed this podcast, here are some others to check out:
Ryan Hurst — How to Exercise with Purpose and Playfulness
Robb Wolf – Diets, Epigenetics, Longevity, and Going Foodless for 9 Days
Connect with Andy to offer feedback or ask a question:
podcast@wholelifechallenge.com
Twitter
Instagram
Facebook
Rate and Review the Whole Life Podcast:
Reviews of the podcast go a long way in helping us spread the word and grow the community. If you enjoy listening and are receiving value, please do us a favor and click this link, then click <open in iTunes> to leave us a review!