Reading Time:
4
minutes
What if your urge to eat was just as understandable as your urge to save yourself from drowning? How would that affect your feelings of guilt, your self-talk, and the way you think about your relationship to food?
The processed food industry develops hundreds, if not thousands, of new, ever-more-palatable concoctions every year. Each one is designed to play on your urge to survive in order to make you want more and more.
Robb Wolf, renowned paleo diet researcher and proponent, has written a new book called Wired to Eat that addresses the unfortunate ease with which we can be preyed upon to consume more and more hyperpalatable foods.
The good news? It is not your fault. The bad news? Knowing and acting on this information are two different things.
That is why Robb wrote the book — to outline his method for helping you customize your diet based on the unique and individual responses your body has to the foods that you eat. By going through this process, you'll learn to make smarter food choices in just about every situation.
Episode Bullets:
8:30 — Paleo as a guideline, not dogma
14:12 — Robb and Nicki's blood glucose (BG) experiment
16:10 — The individuality of BG levels
19:44 — BG testing protocol
20:54 — Neuroregulation of appetite and letting go of guilt around eating
22:35 — OFS (Optimum Foraging Strategy)
24:30 — The Hadza, and eating two to three pounds of honey at a sitting
26:00 — The M&M proximity study and its implications
30:05 — The omnivore's real dilemma
31:10 — Why is there always room for dessert?
35:10 — Seven-day carb test, take two
36:45 — The dawn phenomenon
40:30— WellnessFX and blood testing to establish a baseline
44:07 — Cinnamon and vinegar for mitigating BG response
44:52 — Potential effects on BG of adding fat to carbohydrate meals
49:00 — BG response is highly complex and personal
52:50 — The 4 pillars of health
56:52 — Fasting and inflammation
1:04:03 — Listener question on the paleo nutrition and serum cholesterol
Enjoy!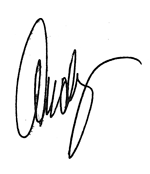 P.S. If you only have five minutes, listen at 20:54 when Robb talks about how the neuroregulation of appetite is as strong as the urge to save yourself from drowning — why that means you should let go of the guilt around eating.

---
BIG THANKS to Robb Wolf! If you enjoyed this podcast, click here to thank him on Twitter.
---
Episode Resources:
Man v Food Kitchen Sink Challenge (ice cream eating video Robb talked about)
PaleoDiet.com
Hadza people — Wikipedia
Proximity effect study
Blood glucose information — Wikipedia
HunterGatherer.com — John Durant
Zone Diet — Barry Sears
Calorie Restriction and Aging
The 4 Pillars of Health
Blood Glucose and Blood Lipids — WLC Phase 3 Assessment
What You Need to Know About the Glycemic Index
Your Body's Hormonal Response to Food
Wired to Eat
Connect with Robb:
Robb's website
Robb on Facebook
Robb on Instagram
Robb on Twitter
If you enjoyed this podcast, here are some others to check out:
V Capaldi – How Food Cured Her "Uncurable" Disease
Mary Shenouda — The Paleo Chef, on Living Your Dream Life
Connect with Andy to offer feedback or ask a question:
podcast@wholelifechallenge.com
Twitter
Instagram
Facebook
Rate and Review the Whole Life Podcast:
Reviews of the podcast go a long way in helping us spread the word and grow the community. If you enjoy listening and are receiving value, please do us a favor and click this link, then click <open in iTunes> to leave us a review!