Reading Time:
6
minutes

Available On:
iTunes  | Google Play  | Stitcher  | Spotify
---
"My father used to say 'To whom much is given, much is expected.' I try to live by that motto each day."
FROM ANDY:  I was touched, moved, and inspired by Kevin's commitment to helping others, especially after watching the video on his website here, and felt compelled to have him on as a guest. While yes, Kevin was a pro football player, which is interesting in and of itself, his work today is focused on supporting his wife and son, and in helping others gain access to many of the opportunities he's had in his life.
In short, he's using his celebrity for doing good and helping others. That's the focus of our podcast conversation. This one was more like a close conversation with a good friend than it was an interview, as Kevin opens up the things that challenge him in his life today and how he's setting himself up for the future.
Enjoy!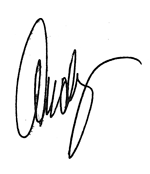 ABOUT KEVIN: Kevin Carter is a 14-Year NFL veteran, Super Bowl Champion, Sports Broadcaster, Entrepreneur and Philanthropist. He recently hosted the highest rated college gameday show on ESPNU – The Experts and College Game Day.
With four stellar seasons in the NFL, Carter turned his fifth season with the Rams into the best of his career. In 1999 he led the NFL in sacks with 17, earning him Pro Bowl, All-Pro, and All-Madden honors. Carter accomplished his ultimate goal as an NFL player that same year. With his help, the St. Louis Rams defeated the Tennessee Titans in Super Bowl XXXIV, earning the team its only Super Bowl title in team history.
Not only did Kevin make plays on the field, but off the field as well with vast community endeavors through The Kevin Carter Foundation, which he began in 2002. He was voted by his Titans' teammates as the Community Man of the Year during three of the four seasons he spent with the team.
Throughout his career, Carter fell in love with philanthropy and giving back to the community. In 2002 he began a unique celebrity charity event in Nashville entitled Waiting for Wishes Celebrity Waiters Dinner, where celebrities join him to wait tables for patrons. April 2018 marked the 17th Anniversary for the event, which has raised over $2.2 million for The Kevin Carter Foundation and Make- A-Wish Middle Tennessee.
Looking back on his career, Carter says what he is most proud of is the work he has been able to do in the community, raising millions of dollars for various causes through his foundation.
---
FORWARD TO A FRIEND – If you enjoy the podcast, please help us spread the word by sharing it.
LEAVE A REVIEW – Your written reviews in iTunes go a long way in helping us get the word out. Here's a link to make it easy – bit.ly/andypetranekpodcast. Thanks in advance for your help and support!
---

This episode is brought to you by The Good Kitchen.

One of the best things I've ever done is to get prepared, Whole Life Challenge-compliant meals delivered to me during the week. It makes my life so much simpler, eliminates any questions I might have about healthy food for those meals, and reduces the number of decisions I need to make each day.
I highly suggest trying it out. It was a game-changer for me. The Good Kitchen will deliver pre-made, chef prepared, WLC-compliant meals (breakfast, lunch, and/or dinner) right to your front door via FedEx.
A special offer for podcast listeners: get 15% off your first order. Just use this link: thegoodkitchen.com/wlc
---
Episode Notes — 147: Kevin Carter
Kevin's philanthropy work: How the measure of a man is not what happens on the field, but what happens once the lights turn off.
Kevin's childhood… it's not anything like what you would think: Coke-bottle glasses, plump, speech impediment, emotional, a dreamer, and band-geek.
His mom's powerful influence on the context of his life and being a hero.
As a kid, he committed to always standing up for the underdog, the underpriviledged.
Kevin tried out for his junior varsity football and basketball teams his freshman year of high school – didn't make either. While his older brother was smart, strong, good looking, and the super athlete.
He had a massive growth spurt between freshman and sophomore years and everything changed on the outside.
Became All-Everything and decided to live in to being the man he committed to being as a kid – one that is a true Hero – using his "celebrityness," fame and visibility to do good in the world.
How his work is like a tsunami that you never saw coming, yet is powerful beyond measure.
Kevin's event – a one night per year event called Waiting for Wishes has generated $2.5 million to the Make A Wish Foundation over the past 17 years.
The problem with how we listen and communicate.
Is debate as a form of communication really valuable or does it increase the understanding gap?
First seek to understand, then to be understood.
Kevin's take on the sport of football, the NFL, and concussions.
How should kids be introduced to combative sports like football?
The split-second decisions that athletes make playing sports like baseball and football.
Q: How does a former pro-football player keep fit? A: Marry a woman who is fitter and healthier than he is.
Keeping ahead of father time. How? Drinks only 3 things, including tons of water. Learn his "secret" strategy.
How his metabolism has changed since his early days in the NFL
Kevin's eating strategy
How keeping organized and structuring his time is a work in progress.
Kevin's primary job is to be the main "doer" at home – groceries, cleaners, dishes, errands, supplies, general maintenance and supporting his wife and son.
He's also a high school football coach and part time (during football season) analyst on ESPN.
Strongest calling now is to be a great husband and dad – not to pursue other things outside of household.
Struggle now is balancing his inner desire to branch out into new and exciting directions personally, and REALLY being there for his son and wife. Right now, being husband and father is winning out, but it's still a struggle.
New practice – mindfulness and meditation from a book by Thich Nhat Hanh.
What is your definition of success? Serving family, wife, and son. Truly connecting and participating in their lives. Being a better man.
Shifting your context from "I have to," to "I want to."
Working with Coach Dick Vermeil and how he helped him learn to turn off his default emotional response, which served him well as a football player.
Balancing not taking ourselves too seriously with taking ourselves seriously.
The importance to Kevin of being able to look in the mirror and like what he sees (as substantive)
Connect with Kevin
---
Have a question? Have feedback? Want to connect?
Email Andy at podcast@wholelifechallenge.com, or
Connect on social media with Andy directly at Twitter, Instagram, or Facebook
Leave a podcast review – bit.ly/andypetranekpodcast
---
If you enjoyed this podcast, here are some others to check out:
108: Ryan Parsons — The Tremendous Power of Self-Patterning
109: Richard Janes — Find Your Passion, Purpose, and Authenticity