Reading Time:
5
minutes
Hey, everybody, Andy Petranek here. I'm living in kitchen remodeling hell this week. Perhaps you've been through something similar? The struggle is real. Or, it was until I realized that my experience of the situation was a choice I had made. Get the details in the intro to the podcast.
My guest this week is Ryan Parsons, co-author (with MMA star Chael Sonnen) of The Four-Pack Revolution: How You Can Aim Lower, Cheat on Your Diet, and Still Lose Weight and Keep It Off. He is also an accomplished chiropractor, mixed martial arts coach and manager, and a former competitive gymnast.
How has he been able to accomplish all that? Through his realization that we have much more control over our lives than we might think. That control is a double-edged sword, though, because we are just as responsible for our failures as our successes. In the podcast, Ryan describes exactly how he self-patterns to prepare for success.
"The thoughts that you feed yourself on a consistent basis will influence your reality in a much greater way than you may give credit for."

– Ryan Parsons
Ryan, by his own admission, has never been much of a planner in the typical sense. In fact, he once moved (with his dog) from the United States to Australia on a whim, with no job and no back-up plan. But soon after arriving, he owned two chiropractic offices!
If you've ever felt stuck, and felt like success, or even progress, was unattainable, this podcast is for you. Or maybe you're about to start the Whole Life Challenge and need a confidence boost. We've got that for you right here.
We discuss plenty of specific, actionable methods to improve your fitness, but Ryan's overarching message is that your very experience of life is yours to create, no matter where you're starting from. Find out how he's done that for himself, and how you can do it, too.
Do you have room for improvement in your life, and want more tools to work toward that? Be sure to join us for this episode of the Whole Life Challenge podcast.
Episode Bullets:
Who are you, Ryan Parsons?—13:12
How did you decide to get started training in chiropractic medicine?—19:45
You moved to Australia without a plan. How did that go?—22:20
Tell us about the power of intention.—23:20
How did you find your chiropractic niche?—26:44
What do you believe is the one key ingredient to success?—29:25
Can ten minutes of exercise be enough?—30:50
What are the two key factors that help people mature?—34:10
Tell us about your transition into the mixed martial arts world.—36:20
Why is identity so important to us, and how can that hold us back?—40:00
What's the perfect diet?—43:55
How can I create the right mindset for getting in shape?—47:55
I'm not a fighter. Is The Four-Pack Revolution approach for me?—52:20
What is the importance of following the path I'm "built" for?—55:50
Mayweather or McGregor?—1:09:35
How did you end up working with Kevin James, the King of Queens?—1:13:18
What is the focus of your work right now?—1:14:40
What are a few of your best nutrition and fitness secrets?—1:16:55
Why are you so excited about kombucha?—1:16:45
Should I weigh and measure my food?—1:25:40
How can I break the cycle of thoughtless, habitual eating?—1:27:20
How do the people around me influence my happiness and longevity?—1:30:15
Enjoy!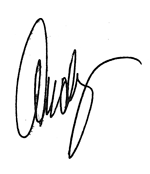 P.S. If you only have five minutes, listen at 1:16:55 when Ryan gives up a few of his best fitness and nutrition "secrets."

---
BIG THANKS to Ryan Parsons! If you enjoyed this podcast, click here to thank him on Twitter.
---
Episode Resources:
Ryan's Website
Four-Pack Revolution Website
Four-Pack Revolution Book (Preorder)
What is Exercise Physiology?
Jean Charles Richer, DC
Milton Erickson, Psychiatrist and Hypnotist
Tony Robbins
Paul Chek, C.H.E.K. Institute
Kevin James—King of Queens
Neuro Linguistic Programming (NLP)
Charles Duhigg—The Power of Habit
Dusty Hyland—Dogtown CrossFit
How to Make Kombucha
Basic Kimchi Recipe
Morgan Spurlock—Super Size Me (movie)
The Obesity Code
Connect with Ryan:
Ryan's facebook page
Ryan on Twitter
Email Ryan – ryan@ryanparsons.com
If you enjoyed this podcast, here are some others to check out:
Eric Remensperger—Curing Cancer, Saving Yourself
Dr. Lane Sebring—Paleo Plus Ketosis for Super Health
Connect with Andy to offer feedback or ask a question:
podcast@wholelifechallenge.com
Twitter
Instagram
Facebook
Rate and Review the Whole Life Podcast:
Reviews of the podcast go a long way in helping us spread the word and grow the community. If you enjoy listening and are receiving value, please do us a favor and click this link, then click <open in iTunes> to leave us a review!