Reading Time:
7
minutes
Available On:
  iTunes  | Google Play  | Stitcher  | Spotify
---
About Paul:  Paul Chek is a holistic health practitioner, a.k.a. "a healer." He developed a knack for it quite by accident about 30 years ago, when his teammates on the US Army boxing team found that they felt better and healed faster after having him work on them. He went on to study healing arts for the majority of two decades all over the world. He didn't leave a
stone unturned, learning from as many different types of healers possible, in as many different modalities. As a result, he developed an innate capacity to heal others – especially when traditional methods didn't work.  He's also known for having been largely responsible for first introducing the Swiss Ball to the world as an exercise tool for rehab, corrective exercise, and training.
In an effort to reach more people with his vast knowledge base and experience, he founded the
CHEK Institute where he teaches his methods and philosophies to health practitioners from all over the world.  His programs and approach, addressing the foundational root causes of a problem, have literally changed the lives of thousands of his clients, his students, and their clients.
Paul is currently a sought-after international presenter and consultant for companies like the Chicago Bulls, Australia's Canberra Raiders, and the US Air Force Academy. He has also produced over 60 DVDs and 17 advanced-level home study courses and has had articles featured in Wall Street Journal, Men's Health, Glamour magazine as well as TV and radio. His book, The Golf
Biomechanics Manual and course are PGA-approved, and have been adopted for use by professional golf schools, as well as featured on the Golf Channel.
Paul is a registered Native American Spirit Guide and Medicine Man with the Nemenhah Band (people of the truth) and Native American Traditional Organization (NAC) where he initiates a process of awakening comprehensive healing through sacred ceremony.
From Andy:  This was an especially meaningful conversation for me as Paul was one of my first mentors in the fitness industry (I went through many of his correspondence courses and three of his certifications). Paul's ability to assess disease states down into their very foundational elements, and then to create a healing program addressing them is one of his truly great gifts, as his willingness to teach it to thousands of practitioners around the world. His contribution to the world of health and healing is massive.
I especially loved the part of this podcast where we talk about how he's boiled down everyone's everyday health to what he calls "The Last 4 Doctors You'll Ever Need" – Dr. Happiness, Dr. Movement, Dr. Quiet, and Dr. Diet.
Enjoy!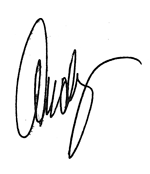 ---
FORWARD TO A FRIEND – If you enjoy the podcast, please help us spread the word by sharing it.
LEAVE A REVIEW – Your written reviews in iTunes go a long way in helping us get the word out. Here's a link to make it easy – bit.ly/andypetranekpodcast. Thanks in advance for your help and support!
---

This episode is brought to you by The Good Kitchen.

One of the best things I've ever done is to get prepared, Whole Life Challenge-compliant meals delivered to me during the week. It makes my life so much simpler, eliminates any questions I might have about healthy food for those meals, and reduces the number of decisions I need to make each day.
I highly suggest trying it out. It was a game-changer for me. The Good Kitchen will deliver pre-made, chef prepared, WLC-compliant meals (breakfast, lunch, and/or dinner) right to your front door via FedEx.
A special offer for podcast listeners: get 15% off your first order. Just use this link: thegoodkitchen.com/wlc
---
Episode Notes – #145:
Paul Chek
FREE DOWNLOAD for podcast listeners – the CHEK Healthy Core Cycle Checklist Paul's high regard for CrossFit – with an asterisk*
Paul's origins fighting for the US Army boxing team & triathlon team
How Paul took over the training for the US Army boxing team, delivering incredible results for the athletes through holistic practices and his training in massage therapy.
The first 16 years of his career, Paul spent training with and learning from some of the best practitioners around the world, spending $16,000 – $30,000 per year, as much as he could afford.
He was able to start making connections between seemingly unrelated systems in the body that other specialists couldn't see (because of their narrow view) and could often solve problems and heal things that were considered "unhealable" or "untreatable" by other therapists and doctors.
Introducing the Swiss Ball to the world in 1988 and using it in ways that had never been thought of before.
72% of all human beings have an undiagnosed disc bulge that is ready to blow out at any minute.
How Charles Poliquin influenced Paul to open the CHEK Institute – brining radically new treatment protocols to the patients and combining multiple, different modalities and facets of therapy under one roof.
How Paul focused on the teaching and therapy, and Penny Crozier managed the development of the business.
The different program offerings Paul teaches at the CHEK Institute
How should the average person put Paul's knowledge to work? Where should they start?
The 4 key pieces that everyone should understand about their healing (The Last Four Doctors You'll Ever Need)

Dr. Happiness – aligns consciousness with body

What is my dream? WHY do I want to get better? What is it that you want to do once you get rid of your pain?
If you don't get clear on what it is you want to do once you're out of pain, you have a good chance of not getting out of the pain.
What are you willing and desiring to live for?

Dr. Movement

Working out – spending more energy outward than you gain – must be "paid back" or you go broke. Working out drains the battery.
Working in – using exercise, movement, and breathing to cultivate energy and charge your system up – tai chi, xi gong, yoga. If you can do it on a full stomach, it's "working-in." Working in charges the battery.

Dr. Quiet

Active – moving, but very easy. Just pumping action. Must slow down.
Passive –
Sleep, rest
Introspection, meditation

Dr. Diet

Eating based on your specific metabolic needs
There is no such thing as one right way
How the specific foods that work for you can literally change multiple times over the course of a day, but the first step is to each high quality, whole foods that are fresh, sustainably farmed, and free from artificial ingredients.

If you have an imbalance in these 4 areas, you will not heal.

Using a genogram to clearly see your family tree and the behaviors associated with it.
How we're all connected as human beings through morphic fields and how the action an individual has a ripple effect on every other human being.
How our patterns from our direct descendants and family tree affect us.
If you walk in the door happy, you pull your family up. If you come home "pissed off", you can pull everyone else down with you. Sympathetic resonance.
Anger and negativity have a much greater ability to imprint because they both represents a threat – we have a negative bias.
How golf can be incredibly hard on the ligaments and joints of your spine.
Techniques for getting people do what they need to do for their own good.
How our culture has lost its way – a long rant
How we are the Universe – there is nothing about us that didn't come from everywhere in the Universe. Our bodies are like an ever-changing river of earth, fire, air, water, and space – which are all the elements of the Universe.
Paul's recommendations for drinking demineralized water and the addition of celtic, Himalayan, or Real sea salt.
Spring water delivered in glass bottles
Links, People & Resources from the Episode
Connect with Paul
---
Have a question? Have feedback? Want to connect?
Email Andy at podcast@wholelifechallenge.com, or
Connect on social media with Andy directly at Twitter, Instagram, or Facebook
Leave a podcast review – bit.ly/andypetranekpodcast
---
If you enjoyed this podcast, here are some others to check out:
124: Jill Miller — Erase Pain, Improve Mobility and Live Better in Body and Mind
136: Brian Donahoe & Alex Rizk – Master Motion Mechanics