Reading Time:
6
minutes
Available On:
| iTunes  | Google Play  | Stitcher  | Spotify  |

---
Jimmy Rosenberg was looking for a way to make some dough in the summer of 1983. He got this idea…sell juice on the beach. So he got some fruit, blended it in his kitchen, and started selling the juice by the cup (poured from a jug) on the beach in Santa Monica. Little did he know that inauspicious start would lead to the formation of two mega juice companies – Naked Juice and Evolution Fresh.
His first attempt, a pretty impressive first attempt by the way, was a company called The Naked Juice Company. After growing it to a size that allowed him to serve most of California, he sold it and got out of the juice business entirely. But not for long. Two years later, with a renewed commitment to delivering the highest quality juice possible to consumers, he started Evolution Fresh. He steered this company for 19 years before being acquired by Starbucks in 2011. 
Before I sat down with Jimmy, I didn't tell him that I'd be asking him for photos and a bio, or that I'd be posting his story about this podcast on social media. He's a very private person. He's never been on social media and has never shared these incredible stories about the two companies he's championed. Fortunately for us all, and in spite of this, he agreed to proceed. I'm incredibly grateful for his willingness to share his story, and trust me, you will be too!
The thing I relate to most about Jimmy – he's just an ordinary guy like you and me. But for some reason, he was willing to listen, to experiment, to put in the hard work, to be open to learning on the job, and to be steadfast in his commitment to never sacrifice the quality of his product. These have all be part of his journey, all part of the reason he's been so successful, twice!
Listen. Love. Learn. This story has it all. Enjoy!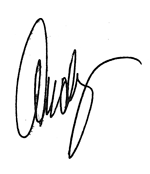 ---
FORWARD TO A FRIEND – If you enjoy the podcast, please help us spread the word by sharing it.
LEAVE A REVIEW – Your written reviews in iTunes go a long way in helping us get the word out. Here's a link to make it easy – bit.ly/andypetranekpodcast. Thanks in advance for your help and support!
---

This episode is brought to you by The Good Kitchen.

One of the best things I've ever done is to get prepared, Whole Life Challenge-compliant meals delivered to me during the week. It makes my life so much simpler, eliminates any questions I might have about healthy food for those meals, and reduces the number of decisions I need to make each day.
I highly suggest trying it out. It was a game-changer for me. The Good Kitchen will deliver pre-made, chef prepared, WLC-compliant meals (breakfast, lunch, and/or dinner) right to your front door via FedEx.
A special offer for podcast listeners: get 15% off your first order. Just use this link: thegoodkitchen.com/wlc
---
Episode Notes – #142: Jimmy Rosenberg
Andy & Jimmy first met at the University of Santa Monica.
The early roots of the fresh juice business – 1983.
Getting an intuitive download, "Sell juice on the beach." (Like from Field of Dreams – "If you build it, they will come.")
Doing the daily work – 3 am trip to the produce mart, back to mom's kitchen, make 6 gallons of juice, take it to the beach, sell it by the cup to people on the beach.
Making the summer job into a business – juicing during the down hours in a local supermarket and selling juice to restaurants and supermarkets.
How Jimmy created an entirely new juice category. Making combinations of freshly extracted fruit and vegetables into different juice flavors.
Three types of juices – pressing (pulping vegetables, and pressing the juice out of the pulp) citrus extraction, blending
"U Like Juice Company" became "U Like Juice Company's Naked Juice" became "Naked Juice."
At the time he sold it, Naked Juice was only available inside of California.
Jimmy's "learn as you go" philosophy – being completely ill-equipped to deal with all the elements of growing a company that size.
Jimmy's persistent and fierce commitment to the quality of his product.
Biggest hurdle involved product recalls (for his fanatical insistence on taste quality). Back then, voluntary recalls of a food product indicated to retailers that he had high product integrity. Today, it means something entirely different.
Chiquita Bananas came on board as a non-majority partner.
C.B. subsequently insisted on changing the product ingredients and pasteurizing to reduce the raw material costs and make the finished product more profitable. As a result, Jimmy decided to leave and sell for $4-5 million, and move on, after 7 years in business.
Jimmy immediately shifted gears (2-year non-compete) and started a company to sell pre-washed lettuce, but his heart was in the juice business.
Both Naked Juice and Odwalla became pasteurized juice companies – which made them both compromised products since they didn't taste as good as fresh, non-pasteurized juice.
The day that the non-compete ended, he jumped back into the juice business and started a new company, "Evolution Fresh". A fresh, non-pasteurized juice company.
A couple years later – a Big event in the juice business. Odwalla sold a product that resulted in the death of a baby. FDA got involved and regulated the sale of distributed fresh juice. REQUIRED pasteurization.
EF had to adapt on the fly. They became a "flash-pasteurized" juice company, heating it to the most minimal temp for the minimum amount of time required.
This increased shelf life from 10 days to 20 days.
INNOVATION – Costco buyer gives Jimmy an idea. High-pressure processing that was being used by the avocado industry. Jimmy could potentially use this to get back to manufacturing fresh pressed, unpasteurized juice.
Jimmy take a huge leap, raises $12 million to purchase $3 million high-pressure processing machine and turn EF into a national company (due to increases in shelf-life, up to 45 days).
HPP raises the pressure enough to kill any potential pathogen, satisfying FDA, without sacrificing flavor of the juice.
There is no true definition of cold pressed. If you're not heating or pasteurizing, you could say that you're cold pressing.
Current EF manufacturing process, from harvest on the farm to finished product out the door, takes less than 6 days.
After 7 years in business, Starbucks approached Jimmy.
Getting the call from Starbucks and then hanging out for a day with Howard Schultz
Starbucks agrees to build a $100 million cold-pressed juicery as part of the buyout.
Quality of the product today is better than it's ever been.
Belcampo – Organic grass-fed meat supplier and restaurant in Santa Monica
The Three Principles – mind, consciousness, and thought
Jimmy's Daily Non-negotiables

Plant-based diet with some fish thrown in – currently
No food before 10am
Homemade Smoothie
Making homemade nut butters from sprouted seeds and nuts
Avocados and gluten-free bread
Listening to inner wisdom and intuition
Start the day with a hike
Yoga practice
Meditation – irregular practice, but has been a highly beneficial practice in his life
8 hours of sleep; get to bed by 10pm
Surfing in Costa Rica (warm water, clean, fresh)
---
Have a question? Have feedback? Want to connect?
Email Andy at podcast@wholelifechallenge.com, or
Connect on social media with Andy directly at Twitter, Instagram, or Facebook
Leave a podcast review – bit.ly/andypetranekpodcast
---
If you enjoyed this podcast, here are some others to check out:
122: Chris Kresser — NY Times Bestselling Author of "Unconventional Medicine"
125: Dr. Jason Fung — On Cracking "The Obesity Code" – Making Better Food Choices and Eating Less