Reading Time:
6
minutes
---
Chris Kresser, M.S., L.Ac, is the founder of Kresser Institute, co-director of the California Center for Functional Medicine, the creator of ChrisKresser.com, and the New York Times bestselling author of The Paleo Cure. He is one of the most respected clinicians and educators in the fields of Functional Medicine and ancestral health, and has trained over 400 practitioners around the world in his unique approach.
Chris was named one of the 100 most influential people in health and fitness by Greatist, and his blog is one of the top-ranked natural health websites in the world. His new book, Unconventional Medicine, presents a three-step plan for reinventing health care and reversing chronic disease using Functional Medicine, an ancestral diet and lifestyle, and a collaborative practice model. Chris lives in Berkeley, California, with his wife and daughter.
Okay, listen people — this might just be the most important conversation in a podcast that I have this entire year — and one of the most important podcasts you listen to, as well. Chris and I address the massive health care problem we're facing with the progression of chronic disease. It's a problem that could bankrupt our country within the next 35 to forty years. Yes, it's that big. Yes, it's that serious. But don't worry, we talk about some awesome, progressive potential solutions, too.
Later in the conversation, Chris gives us a peek inside his personal life, giving us a chance to learn some of the strategies he's adopted to keep his life happy, healthy, productive, and balanced.
Hope you get as much out of this conversation as I did!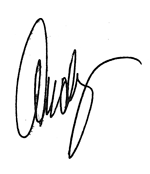 P.S. If you enjoy the podcast, please click here to subscribe AND leave a review. Your written reviews in iTunes are what help us grow our audience, getting these inspiring stories out in front of more people.  Thank you in advance for your help and support!
Episode Resources, Mentions, and Moments:
Chris Kresser's books:

Chris' history in high school as an athletic kid.

The time Chris held Jason Kidd to "only" 42 points in a game.

Chris's first experience with nutrition and how it can affect performance came from the nutrition program designed for his  high school basketball team.

Chris attended Berkley, "made up" his own major (yes, you can do that there), and wrote his thesis on the social and cultural implications of the internet (in 1996).

After college, Chris embarked on a year-long surf trip.

Thailand – where he went through a 30-day silent meditation retreat.

Fiji – epic surfing, but also epic contaminated water (from cow defecation). Got extremely sick that turned into a 10-year journey to wellness.

Sickness included incapacitation, excruciating pain, disability – and nowhere to turn.

Saw over 30 doctors in addition to acupuncturists, dietitians, alternative practitioners, etc.

Stumbled across the book

Sally Fallon's Nourishing Traditions

.

Started eating "paleo" without knowing what it was.

Diane SanFilippo

of Balanced Bytes introduced him to

Robb Wolf

.

Chris's current book,

Unconventional Medicine

, is about taking back "health care" from a societal context, addressing and reversing chronic disease.

How do we reverse current health care trends?

1 in 2 Americans have chronic disease.

1 in 4 have multiple chronic diseases.

30% of kids have a chronic disease.

Current generation of kids is the first ever expected to have shorter lifespans than their parents.

Financial cost of chronic disease in 30-40 years could be like a nuclear bomb on our economy — unsupportable and unsustainable.

At the current rates of chronic disease progression, by 2035-40, the United States will be insolvent — the only thing we'll be able to afford will be health care — and we won't be able to afford that shortly thereafter.

Is the survival of our species in jeopardy? Male sperm count is lower than ever, probably due to environmental toxins.

Chemicals that are persistent in the environment are unregulated. Companies don't have to prove them safe for people or the environment before mass producing them.

How big a factor is sleep in metabolic disorders?

Have you ever considered getting rid of your furniture to improve your body mechanics?

Katy Bowman

has.

Human brains hard-wired to conserve energy and to eat calorie dense foods, thus we sit on the couch and drink Big Gulps. Nothing wrong — it's how we're wired.

How to reverse engineer your environment to make it support your health and well-being.

What is the "rocking chair test" (this is super awesome!) and how do you use it?

The Collaborative Practice Model explained.

What is a health coach? A new concept in whole-life coaching.

Why getting patients/clients more information won't solve the problem.

Motivational interviewing. It's roots in the addiction community.

Why telling someone what to do doesn't work.

Movie —

What About Bob?

Building on success with small steps — a powerful way to address behavior change.

Solving chronic disease — small steps vs. total system implosion.

Big pharma spends over $240 million per year lobbying congress (in comparison, the gun lobby only spends $25 mill).

$650,000 — the average cost to treat one person diagnosed with type 2 diabetes today.

Health coaches could save the health care system hundreds of thousands per person through preventative care and behavior change.

Chris's personal habits

Chris's sleep is non-negotiable — eight hours minimum

Not a perfectionist with food, lives by 80/20 rule

Wears

amber-tinted glasses

once the sun goes down

Takes digital detoxes to "recover" from daily work and stresses

Every Sunday is a "free day" — nothing at all related to work

Chris has a unique and awesome way to deal with emails on vacation that  eliminates the onslaught of emails on his return and helps him enjoy vacation more while away
Chris' email autoresponder:
"Thanks for writing. I'll be off the grid from ____ to ____ and won't be checking email. I'm not even going to try to get through the avalanche of messages that will await me on my return. Life is too short. If you need to reach me, please send your message again after _____. If you need something right away, please contact my assistant, __________."
---
BIG THANKS to Chris Kresser! If you enjoyed this podcast or have questions, please let him know by Tweeting to him @chriskresser.

---
If you enjoyed this podcast, here are some others to check out:
110: Joe DiStefano — Spontaneous Digital Detox
96: Robb Wolf — How We're "Wired to Eat"
Connect with Chris Kresser:
ChrisKresser.com
Twitter
Instagram
Facebook
Connect with The Kresser Institute:
KresserInstitute.com
Kresser Institute Facebook
Connect with Andy Petranek to offer feedback or ask a question:
podcast@wholelifechallenge.com
Twitter
Instagram
Facebook
Did you enjoy the podcast? Click here to leave a review.