Reading Time:
6
minutes
Available On:
---
In November of 1999, at the age of 24 and having just led an unsupported cycling trek across the United States with nine teenagers, Sam was in a car accident caused by a drunk driver. In an instant, he went from being an avid outdoorsman, athlete and Zen enthusiast to being paralyzed from the waist down.
Determined to not become the victim of his circumstances, Sam spent years learning from some of the world's top experts in the fields of somatic healing, meditation, breath work and mind training. Bedridden for the better part of four years and hospitalized for over two years, Sam's will to survive was tested on multiple occasions. Throughout it all, he developed a deep fascination with the power of the mind and body to overcome seemingly unconquerable obstacles. Friends and acquaintances frequently remarked on his resilient nature and the quality of his attitude and mindset. Being forced to experience such consistently unfavorable circumstances, and rise above them, cultivated the foundation of what later became Zen Warrior Training.
Zen Warrior Training trains high-performers including CEO's, spiritual leaders and professional actors to go beyond their perceived limitations and turn any challenge into an opportunity. Sam trains his clients to move beyond their own unconscious, self-limiting perceptions and into an embodied experience of their authentic power, creating more fulfilling relationships, generating more income, and optimizing health with far less pressure and stress.
Do you know when you meet someone for the first time and after a few minutes, you feel like you've known them for years? That's what it was like for me with Sam. Wise beyond his years, having had to deal with life challenges I hope I never have to, Sam brought an emotional and honest depth to our conversation. I especially like the conversation we get into in the second half of the podcast – about existential mental agility, flow, freedom, and the path he uses to get there.
By the way, if you're interested in working with Sam privately, he offers a complimentary strategy session. To find out how to take advantage of this, apply at Sam's website – www.zenwarriortraining.com.
Enjoy this one. I sure did!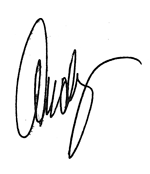 ---
FORWARD TO A FRIEND – If you enjoy the podcast, please help us spread the word by sharing it.
LEAVE A REVIEW – Your written reviews in iTunes go a long way in helping us get the word out. Here's a link to make it easy – bit.ly/andypetranekpodcast. Thanks in advance for your help and support!
---

This episode is brought to you byThe Good Kitchen.

One of the best things I've ever done is to get prepared, Whole Life Challenge-compliant meals delivered to me during the week. It makes my life so much simpler, eliminates any questions I might have about healthy food for those meals, and reduces the number of decisions I need to make each day.
I highly suggest trying it out. It was a game-changer for me. The Good Kitchen will deliver pre-made, chef prepared, WLC-compliant meals (breakfast, lunch, and/or dinner) right to your front door via FedEx.
A special offer for podcast listeners: get 15% off your first order. Just use this link: thegoodkitchen.com/wlc
---
Episode Notes – #137: Sam Morris
John of God – a spiritual healer in Brazil
Traveling with a wheelchair – when it gets lost by the airlines, you're S.O.L.
In the summer of 1999, Sam was an avid outdoorsman – NOLS graduate, cyclist, avid snowboarder, skier, hiker, and outdoor adventurer.
On becoming a paraplegic – a car accident in November, 1999 changed his life forever.
Coming off morphine – going from no pain to max pain
On his existential crisis (panic attack) one week post accident
Sam's shift in consciousness – a separation from his identity and ego
During his spiritual experience, his profound connection with his breath.
Moving to Los Angeles to work with Emilie Conrad – a somatic practitioner and founder of Continuum Movement.
Developing a pressure sore that would last for years from lack of sensation when sitting.
Having surgery for his deep and long-lasting pressure sore, and the long recovery process.
Learning how to deal with the long-term passage of time and extreme boredom while healing from surgeries, and unable to move (even an inch) or do anything but read, watch TV and play video games.
Moving on with life – making a go at becoming a professional musician, singer, songwriter
The benefits and downsides of having a passive income
How Sam has managed to not give in to his long-term depression and some of the ways he's done that largely through extreme acceptance.
A dog's seemingly unique ability to be in the present.
Sam's belief that human beings' ability to be in the past, present, and future is both our greatest asset and greatest handicap
Sam's mentor, Mariane Karou, founder of Dance Alive…she doesn't do "should."
Sam's Zen Warrior Training – helping people break the habit of judgment to live more fulfilling lives.
Sam's work with his coaching program, Zen Warrior Training – working with people who are deeply ambitious to become fully mindful of their daily experience, coming back to breath, energy, and flow.
Sam's answer to the question, How does one know that they're in flow in life?
The freedom that we experienced as a child is obtainable as adults, but it takes work to get there, living authentically, and cultivating that energy daily.
Why Sam believes that the skill set needed for existential mental agility, to be able to go with the flow no matter what, will be highly valued and necessary in the coming decades.
What are the crutches in your life? How would you be were they to be taken away? Agile? Resilient?
Understanding the difference between judgement and discernment – how judgment is misplaced discernment.
How our minds have been wired for survival for millions of years. How can we shift from a survival mindset to a thriving mindset?
Sam's regular daily practice of wide and varied physical training that includes movement, mind, language, body, breath, stillness, and meditation.
How Sam practices constant awareness of his energy, breath, and state – in whatever he's doing.
Being in your body brings you into full presence. You can't think your way into being present, if you are in your body, truly, you are present.
Flow by Mihaly Csikszentmihalyi
Connect with Sam Morris
---
Have a question? Have feedback? Want to connect?
Email Andy at podcast@wholelifechallenge.com, or
Connect on social media with Andy directly at Twitter, Instagram, or Facebook
Leave a podcast review – bit.ly/wlc-podcast
---
If you enjoyed this podcast, here are some others to check out:
123: Patrick McKeown — Learn to Breathe for Health and Vitality
109: Richard Janes — Find Your Passion, Purpose, and Authenticity