Reading Time:
5
minutes
---
"My mission is to empower people to take control of their own health, well-being and fitness using simple breathing exercises proven to improve body oxygenation". — Patrick McKeown
Breathing. It's fundamental to human life, and we've been breathing air since moments after birth. It's so instinctual, we do it correctly right from the start — diaphragmatic breathing with the mouth closed. Like so many other aspects of life, though, many of us stray from this original, natural, and healthy behavior. According to Patrick McKeown, the derangement of our breathing process is at the root of many of the ills and ailments that are common today.
Patrick McKeown is the author of seven books and the Director of Education and Training at the Buteyko Clinic International. The Buteyko method is a breathing technique used to help children and adults suffering from breathing problems including asthma, COPD, snoring, and sleep apnea as well as helping athletes improve performance.
If there is one thing that you consider addressing this year in your physical performance, I suggest it be breathing. It's the most fundamental element of life — you can survive less than five minutes without taking a breath, and it may just be the most transforming in your health and well-being. Patrick has been teaching these breathing techniques to thousands of people over the past couple decades. Many have seen absolutely remarkable transformations — eliminating asthma, snoring, sleep apnea, improving the health of gums and teeth, changing jaw structure, reducing stress, improving performance.
While I'll admit that Patrick's coaching to "breathe less" sounds absolutely crazy, after you hear the reasons why — and that your body will actually do a better job at delivering oxygen to your tissues — you'll find yourself itching to learn more (as I did). I suggest sitting down with a pen and piece of paper to jot down notes, and to pick up a copy of his book as well.
Enjoy!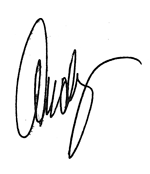 P.S. If you enjoy the podcast, please click here to subscribe AND leave a review. Your written reviews in iTunes are what help us grow our audience, getting these inspiring stories out in front of more people.  Thank you in advance for your help and support!
Episode Resources, Mentions, and Moments:
Andy's team in the January Whole Life Challenge. Click the link to join – Getting Out of the Comfort Zone
"The Oxygen Advantage" by Patrick McKeown
Exploring life's "givens" – cleaning your skin, washing your hair, how you walk and run, and finally, how you breathe.

Interesting that breathing mechanics isn't normally considered in the world of self-improvement, performance

BOLT score – the Body Oxygen Level Test – the length of time you can go without a breath before your brain delivers the physiological cue to your lungs to breathe. Not based on willpower.

Why is your BOLT Score important for health and performance?

When you get the urge to breathe, most people think it's from a lack of oxygen. It's not. It's from increased concentration of carbon dioxide.

PACE score – The number of walking paces you can go without taking a breath. This score IS based on willpower.

Goal for a good BOLT score – 40 seconds.




Goal for a good PACE score – 100 paces.

No one seems to know how much air we (as humans) should breathe (do YOU know?)

How we breathe every day is how we breathe during physical exercise.

Breathing sets the limits of human endurance and physical training doesn't improve breathing

The harder you breathe, the more of your oxygen consumption is going toward supporting your breathing mechanics.

Over the past few hundred years, human beings have become mouth breathers even though nasal breathing has numerous health and performance advantages.

Westin A. Price Foundation

– Nutrition and Physical Degeneration

How mouth breathing affects your jaw size and your kids ADHD.

Why mouth breathing results in less oxygen to the brain

Why breathing more, deeper or harder doesn't help you deliver more oxygen to your body, tissues, or muscles.

Why you WANT higher levels of carbon dioxide in your blood (higher levels mean better oxygen delivery to your tissues.)

Want to try taping your mouth closed at night? Try this tape – 

Micropore Tape

How to clear a stuffy nose by breathing less.

Slow down and minimize breathing to reduce stress

How you breathe in real life is how you breathe under stress or when exercising.

Breathe light to breathe right.

FMS

(functional movement screen)

Why everyone SHOULD be nasal breathing… if you're not, you're at a serious disadvantage.

Want to see your oxygen saturation? Get this Pulse Oximeter

Doing a breath holding exercise to see a drop in your oxygen saturation. This exercise can be used regularly to simulate being at high altitude which will help improve your oxygen utilization and breathing efficiency.

Patrick was a mouth breather and asthmatic who struggled with it daily. He cured himself of this through practicing these breathing techniques and exercises.

He has become one of the world's leading experts in nasal breathing and breathing mechanics. He's helped thousands of people around the world cure their breathing ailments with his simple techniques and exercises.

Buteyko Clinic

– resource for history, techniques, and exercises.

Nasal breathing course

for kids.

A

one day masterclass

for athletes

Joy Moeller

– myofunctional therapy
---
BIG THANKS to Patrick McKeown! If you enjoyed this podcast or have questions, please let him know by sending him a message on Twitter.

---
If you enjoyed this podcast, here are some others to check out:
117: Tom Butler — Adaptive Contrast Oxygen Therapy with LiveO2
85: Dr. Steve Orma — Why You Need a Healthy Bedtime Routine and How to Do It
Connect with Patrick McKeown:
Patrick on Facebook
ButeykoClinic.com
Oxygen Advantage on Twitter
Connect with Andy Petranek to offer feedback or ask a question:
podcast@wholelifechallenge.com
Twitter
Instagram
Facebook
Did you enjoy the podcast? Click here to leave a review.