Reading Time:
5
minutes

Available On:
---
When Maryann Berry was in her 20's she suffered from chronic knee, hip and back pain. She ended up in a wheelchair, unable to walk due to excruciating hip pain. She had multiple surgeries and tried every medical treatment under the sun including injections, prescription drugs, chiropractic adjustments, and physical therapy. She was left broke, still in pain, and with seemingly no prospects for healing.
Then she was introduced to Posture Alignment Therapy, a revolutionary exercise technique that treats the underlying cause of pain by correcting posture alignment. Maryann began following the program every single day.
Over the course of roughly three years, putting in lots of work every day, Maryann went from being unable to walk to enjoying full range of motion and function of her hip, as well as eliminating her back and knee pain. Today, Maryann's hip, back, and knee are fully recovered and 100% pain free. She feels like she got her life back.
Now certified as a Posture Alignment Specialist, Maryann created Realign Therapy to teach others how to take responsibility for their own health. Maryann works with people online and in-person at her studio in San Diego, California as well as creating workout and mobility videos for players of the Whole Life Challenge.
I really love Maryann's passion and enthusiasm for what she does and how simple some of the things are that you can do to positively affect your posture. Do yourself a favor and check out the 4 videos below and add these to rest breaks you take in front of your computer or desk. They will make a difference. Definitely check out our conversation for more insight, context, and inspiration.
Enjoy!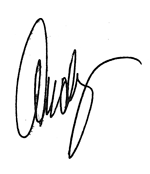 P.S. If you enjoy the podcast, please help us spread the word by sharing it with your friends, subscribing and leaving a review. Your written reviews in iTunes go a long way in helping us get the word out. Here's a link to do just that – bit.ly/wlc-podcast. Thanks in advance for your help and support!
---
This episode is brought to you by The Good Kitchen.

One of the best things I've ever done is to get prepared, Whole Life Challenge-compliant meals delivered to me during the week. It makes my life so much simpler, eliminates any questions I might have about healthy food for those meals, and reduces the number of decisions I need to make each day.
I highly suggest trying it out. It was a game-changer for me. The Good Kitchen will deliver pre-made, chef prepared, WLC-compliant meals (breakfast, lunch, and/or dinner) right to your front door via FedEx.
A special offer for podcast listeners: get 15% off your first order. Just use this link: thegoodkitchen.com/wlc
---
Episode Notes – #130: Maryann Berry
Maryann's commitment to her craft – helping people find their path to healing through writing.
The hip injury that took her out of the game and eventually put her in a wheelchair – a labral tear with an acetabular impingement
Her introduction to the Egoscue Method – which had the ultimate effect of healing her and getting her fully back into her life.
The answer, she realized, wasn't in any particular method, rather, it was in her taking FULL responsibility for her own health and well being.
LISTEN – the best advice Maryann has for anyone in chronic pain. And the best way to do that is to S-L-O-W D-O-W-N, so that you can actually hear, pay attention, listen, be resourceful, and then try new things.
Posture – the position of the load joints (shoulders, hips, knees, ankles) in relation to space and to one another.
How sitting causes tight hamstrings
Why we don't have to feel the part of the body we're actually affecting from an exercise or movement
Maryann taught Andy four exercises that are universally applicable for improving posture. She was kind enough to create an instructional video for each of these. YOU SHOULD TRY THEM! They are simple, short, can be done at your desk (or anywhere) with no change of clothes.
Maryann's morning routine
Why Maryann does an hour-long Egoscue movement in the evening called The Tower
Maryann's evening routine
How she's dealing with (and getting rid of) the headaches she gets almost every day for the past 20 years.
Andy's favorite local breakfast spot in Cardiff, CA – Pipes
Connect with Maryann Berry
Selected Resources from the Episode
---
Have a question? Have feedback? Want to connect?
Email Andy at podcast@wholelifechallenge.com, or
Connect on social media with Andy directly at Twitter, Instagram, or Facebook
Leave a podcast review – bit.ly/wlc-podcast
---
If you enjoyed this podcast, here are some others to check out:
106: Aaron Alexander — Change Your Body, Change Your Life
124: Jill Miller — Erase Pain, Improve Mobility and Live Better in Body and Mind