Reading Time:
5
minutes

Available On:
---
Amber Lewis is the visionary behind The Good Kitchen, a meal delivery service that focuses on making it easy for you to make healthy food choices. She founded its predecessor, modPALEO, and grew it into what it is today, a small business that supports small farms, sustainability, a community of good people, and healthy living.
Amber's passion for healthy food grew out of her own personal journey to wellness. She discovered the transformative powers of eating real food. She's a sucker for a farm visit, and loves to discover new dishes that complement her healthy and active lifestyle.
Personally, I was fascinated by the way Amber built her company — finding a tiny need simply by looking in her own life, serving that need on an incredibly small scale, and then allowing it to grow organically, pulling her toward her current success. It's an entrepreneur's story worth paying attention to — as are the systems she's developed to keep her logistically intensive business running strongly and smoothly.
Hope you enjoy this one as much as I did!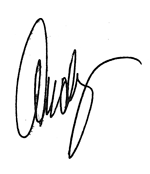 P.S. If you enjoy the podcast, please help us spread the word by sharing it with your friends, subscribing and leaving a review. Your written reviews in iTunes go a long way in helping us get the word out. Here's a link to do just that – bit.ly/wlc-podcast. Thanks in advance for your help and support!
---
This episode is brought to you by The Good Kitchen.

One of the best things I've ever done is to get prepared, Whole Life Challenge-compliant meals delivered to me during the week. It makes my life so much simpler, eliminates any questions I might have about healthy food for those meals, and reduces the number of decisions I need to make each day.
I highly suggest trying it out. It was a game-changer for me. The Good Kitchen will deliver pre-made, chef prepared, WLC-compliant meals (breakfast, lunch, and/or dinner) right to your front door via FedEx.
A special offer for podcast listeners: get 15% off your first order. Just use this link: thegoodkitchen.com/wlc
---
Episode Notes – #128: Amber Lewis – The Good Kitchen
Why Amber started paying closer attention to her health and well-being.
How exercise, fitness and CrossFit were Amber's "door in."
"You can only do the burgers, fries, and beer with exercise for a certain amount of time before you realize you're not going to really get the results you want."
After thirty-day fitness challenges, members of the gym would quit eating well, and would go back to their old habits.
Amber's question: "If people had a more convenient way to get high quality food, would they maintain their eating habits for longer?"
She started shopping at farmers markets, developing relationships and making prepared meals for her husband. Friends started to ask for the same meals. And it snowballed.
Sourcing high quality food is the important first step in creating high quality meals.
The early days – taking orders by cash, check, and eventually credit card and delivering them by hand every Sunday at the gym.
At six-months in, with about 100 customers, the business was disorganized chaos…but it worked.
Starting a business from the ground up required a crazy drive, self-confidence, extreme commitment, and a super desire to learn and iterate.
How a massive problem with delivery caused Amber to completely rethink her meal delivery system.
How home delivery (via FedEx) became TGK's primary delivery system.
How the packaging and vacuum sealing makes the meals look smaller than they actually are.
How building a website solution became one of the biggest and most difficult challenges
How TGK is really just a super big restaurant with hundreds of orders and thousands of meals that go out every week.
TGK's menu is seasonal and changes on a weekly basis.
Making packaging that is recyclable and environmentally friendly.
Amber's daily meditation practice.
Amber's daily routine (food, work, activities)
Amber's system for organization
Managing to do lists: written, electronic, and calendaring
How sleeping eight hours has become a required practice.
Reading before bed on the Kindle app for the iPhone
The six weeks on / six weeks off approach for continued growth and development.
Connect with Amber Lewis
Selected Resources from the Episode
Anson Mills – handmade milled goods from organic heirloom grains
Magento – eCommerce platform
---
Have a question? Have feedback? Want to connect?
Email Andy at podcast@wholelifechallenge.com, or
Connect on social media with Andy directly at Twitter, Instagram, or Facebook
Leave a podcast review – bit.ly/wlc-podcast
---
If you enjoyed this podcast, here are some others to check out:
93: Greg Glassman — CrossFit and the Battle with Big Soda
101: David Perlmutter — "Grain Brain" Author and Empowering Neurologist