Reading Time:
4
minutes
Dr. David Perlmutter is a board-certified neurologist and four-time New York Times bestselling author.
He serves on the board of directors and is a fellow of the American College of Nutrition. He has published extensively in peer-reviewed scientific journals including Archives of Neurology, Neurosurgery, and The Journal of Applied Nutrition.
His books have been published in 28 languages and include Grain Brain: The Surprising Truth About Wheat, Carbs and Sugar, with over one million copies in print. Dr. Perlmutter also wrote the New York Times bestsellers Brain Maker, The Grain Brain Cookbook, and his most recent book, The Grain Brain Whole Life Plan.
In this episode, Andy's discussion with Dr. Perlmutter explores the importance of prebiotics and probiotics (and helps to distinguish between the two), the dangers of leaky gut syndrome, how to achieve and maintain a keto-adapted state, the unsettling effects of artificial sweeteners, how to survive without doughnuts, and how to find a doctor that understands the truth about cholesterol.
If you wonder about how stop increasing your risk of Alzheimer's disease, Parkinson's disease, type 2 diabetes, and even cancer, you need to hear what Dr. Perlmutter has to say in this podcast.
Episode Bullets:
Who is Dr. Perlmutter? — 5:20
How do you maintain a low-carb, high-fiber diet while traveling? — 10:40
What is inflammation and how does it affect my health? — 14:00
Where does inflammation originate in the body and why? — 18:15
What is leaky gut syndrome? How do I stop it? — 20:15
What do probiotic bacteria eat? What is a pre-biotic? — 22:13
Why do artificial sweeteners increase the risk of Alzheimer's disease? — 30:45
How do artificial sweeteners increase the risk of type 2 diabetes and weight gain? — 31:35
What is the effect of acid-blocking drugs on Alzheimer's disease risk? — 33:57
What is C. diff and how do I get it? How do I get rid of it? — 35:15
Do I need a probiotic supplement? How do I choose the right one? — 35:55
What strains of probiotic bacteria should I look for in a supplement? — 39:45
What are synbiotics? — 43:30
To what extent do we need to remove grains from our diets for optimum health? — 44:00
What "grains" are okay to eat? — 47:00
How long does it take to achieve keto-adaptation? — 48:10
When is a high-fat diet contraindicated? — 50:30
How can you tell when you're keto-adapted? — 53:40
Is it good to stay in ketosis all the time? — 54:15
What is the best method to get into ketosis? — 55:10
Why do you recommend intermittent fasting? — 58:20
If a person is being treated for type 2 diabetes, can he or she work toward a low-carb, high-fiber diet like the one you recommend? — 59:45
How do you live without doughnuts? — 1:03:48
Should I be concerned about cholesterol? — 1:07:25
Enjoy!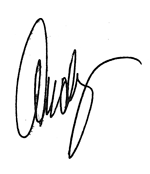 P.S. If you only have five minutes, listen at 35:55 when Dr. Perlmutter describes exactly what to look for and what to avoid in a probiotic supplement.
---
BIG THANKS to David Perlmutter! If you enjoyed this podcast, click here to thank him on Twitter.
---
Episode Resources:
Dr. Perlmutter's website
Dr. Perlmutter's Video Archive
Grain Brain book
What Is Clostridium Difficile ("C. diff")?
Prebiotics
Probiotics
Leaky Gut Syndrome
Jicama
A Beginner's Guide to Home Fermentation: Sauerkraut
Kimchi
Glyphosate
Link Between Autism and Glyphosate?
Dry Farm Wines
Connect with David:
Dr. Perlmutter's Facebook page
Dr. Perlmutter on Instagram
Dr. Perlmutter on Twitter
If you enjoyed this podcast, here are some others to check out:
Greg Glassman — CrossFit and the Battle with Big Soda
V Capaldi – How Food Cured Her "Uncurable" Disease
Connect with Andy to offer feedback or ask a question:
podcast@wholelifechallenge.com
Twitter
Instagram
Facebook
Rate and Review the Whole Life Podcast:
Reviews of the podcast go a long way in helping us spread the word and grow the community. If you enjoy listening and are receiving value, please do us a favor and click this link, then click <open in iTunes> to leave us a review!