Reading Time:
6
minutes
It's easy to find someone willing to tell you "everything you need to know" to achieve your top athletic condition and performance these days. The Internet has given anyone with an opinion a massive platform to launch their ideas from. But when one of the most learned experts in the field says even science may not have the answers you need, where do you turn?
Andy Galpin is a self-described mediocre athlete. This is why he felt compelled to learn as much as possible about training for maximum performance. If what you're gifted with physically doesn't stack up, you have to make up for it somehow, especially to stay competitive at the college level.
The first member of his family to attend four-year college, Andy earned his bachelor's degree in exercise science, a master's degree in human movement sciences, and a Ph.D. in human bioenergetics. Today, Dr. Galpin is a tenured professor and the director of the Center for Sport Performance at CSU Fullerton. He continues to research and publish, and he makes his lectures and information free and available to all online at AndyGalpin.com.
Dr. Galpin, along with human performance coach Kenny Kane, also hosts the Body of Knowledge podcast, featuring stories from the intersection of science and fitness. Andy's podcast, like his book, is a result of his desire to provide people with a foundation of science plus an understanding that we don't have all the answers yet. He would add that even the answers we do have don't apply equally to everyone.
If you've endeavored to lose weight, run faster, jump higher, or get stronger, but have been less than totally successful while "following the rules," you aren't alone. Dr. Andy Galpin is here to help you sort out what works and what doesn't work for you.
Episode Bullets:
Tell us about your position at CSU Fullerton, Dr. Galpin.
And you own your own business, as well?
You call yourself, "Athletic, but not too athletic." How did this fact guide you in your training?
You spent years focusing on building as much muscle as possible. Did that serve you well in D3 football?
When you discovered Olympic weightlifting, how did that shift the paradigm for you?
Your dad was a big influence on you. He had a saying about losing. What was that about?
In the "dark ages," 2001 to 2002, what was the state of strength and conditioning training at the college level?
Who is Doug Larsen, and how did your friendship with him affect your training techniques?
Your football teammates and coaches started noticing your performance increases. How did they react?
Besides his opinions on winning and losing, what was the most life-changing ideal your dad impressed upon you?
What's your secret to "success"?
Who is Mark Verstegen? Why is he important in the performance world?
What are you going to do when you grow up?
What do you believe is the key to happiness?
You earned a Ph.D. in human bioenergetics. Tell us about that process.
New ideas are key to progress. How do you stay open when you have spent so much time studying, researching, and learning?
Why publish when, on average, only seven people read a scientific study publication?
Which is more important, information or inspiration?
Most of us look to science for answers. Is that wise?
How much should we trust scientific "knowledge?"
How do you care for the athletes you are responsible for training?
Why do we refuse to accept discomfort with food but we do with almost everything else?
You have a far-reaching theory on why the "freshman fifteen" is a thing. Tell us about that.
What responsibility does each of us have to our body?
What exactly do you get paid to do every day?
Which UFC fighters do you train?
You've got strong opinions on Conor McGregor. Tell us about those.
What are some of the exciting developments you've seen in sports performance training?
How is your experience of college as a professor different than your experience as a student? How has that affected your teaching?
How important is self-responsibility in college and life?
You don't give exams in your classes. Why? What do you do instead?
How do you define "evidence-based practice" in terms of nutrition and performance?
If your job as a professor is not to provide information, what is it?
Why do you recommend to take advanced classes first?
You say information on health and nutrition should be free and available to all. So, what should people pay for?
Who and what is your book Unplugged: Evolve from Technology to Upgrade Your Fitness, Performance, & Consciousness for?
What are the limits of biometric devices for health and fitness tracking?
What is the difference between information and insight?
What was the impetus for the book?
Whining, bitching, and complaining do nothing for your performance. You say I need to "show up with a solution." What solutions do you propose embracing?
Why are "norms" and "averages" relatively worthless for determining our training approach?
Science versus experience: which wins?
Enjoy!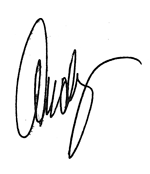 P.S. If you only have five minutes, listen at 51:00 when Andy Galpin talks about why we are much less willing to engage discomfort around food than in other areas of life.

BIG THANKS to Andy Galpin! If you enjoyed this podcast, click here to thank him on Twitter.
---
Episode Resources:
Dr. Galpin's website
Dr. Galpin's Curriculum Vitae
Dr. Galpin's Youtube Channel
Dr. Andy Galpin's book: Unplugged: Evolve from Technology to Upgrade Your Fitness, Performance, & Consciousness
The Body of Knowledge Podcast
Mark Verstegen – Core performance/Athlete's Performance Inc/API
Mihaly Csikszentmihalyi – Concept of Flow
Karl Popper
Matt Fitzgerald – Brain Training for Runners
Second Wind
Tim Noakes – Central Governor Theory
Brett Bartholomew – Bartholomew Strength
Tom Morello – Rage Against the Machine
Cal State Fullerton
Keto Diet
Kreb's Cycle
Coach's Eye
Bob Bowman (coach)
OURA Ring
WHOOP training tracker
V for Vendetta
The Matrix
Phil White
Brian Mackenzie
Orange Theory Fitness
220-age Max Heart Rate Rule Challenged
If you enjoyed this podcast, here are some others to check out:
104: Dr. Lane Sebring — Paleo Plus Ketosis for Super-Health
81: Carolyn Freyer-Jones — How to Set and Achieve Goals That Speak to Your Soul
Connect with Dr. Andy Galpin
Andy's Facebook page
Dr. Andy Galpin on Instagram
Andy on Twitter
Connect with Andy Petranek to offer feedback or ask a question:
podcast@wholelifechallenge.com
Twitter
Instagram
Facebook
Rate and Review the Whole Life Podcast:
Reviews of the podcast go a long way in helping us spread the word and grow the community. If you enjoy listening and are receiving value, please do us a favor and click this link, then click <open in iTunes> to leave us a review!