Reading Time:
4
minutes
Dr. Lane Sebring is founder and director of the Sebring Clinic in Wimberley, Texas. His practice focuses on healing people who don't know where to turn and have exhausted all other options. The root of his philosophy? A no-sugar, paleolithic approach.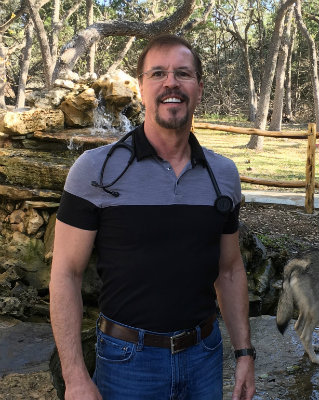 People come to see Dr. Sebring because they are desperate for help. This is, in part, why they heal. They listen (since nothing else has worked, why not?). They do what they're told (remember, they're desperate). And they trust him (he is, after all, an MD, albeit unconventional).
He is no-nonsense. If you don't want to get better and want to just keep taking your meds, don't bother making an appointment.
And guess what? Most of his patients get better. Often miraculously.
His practice focuses on treating the underlying causes of disease rather than the symptoms. Patients reverse many conditions that are thought to be untreatable. He is the hammer, the "shove in the right direction," insistent that the answer they're after lies squarely in their own hands.
Experience has taught Dr. Sebring that people's best chance for healing comes from one thing — taking personal responsibility for the food they eat. Period.
Dr. Sebring got started down this path in the late '90s when he was fortunate enough to attend a lecture by Dr. Loren Cordain (the founder of the Paleo movement). He was able to see the immense value in Dr. Cordain's research on the link between nutrition and health. Soon after, Dr. Sebring's medical practice became paleo-diet based, getting patients off medications and down the path to sustainable health.
Join Andy and Dr. Sebring as they talk about the importance of keeping an open mind in medicine, the negative effects of statins and other over-prescribed drugs, how to take advantage of ketosis (without losing your mind or alienating everyone around you), why sugar isn't your body's favorite fuel after all, and even how Dr. Sebring himself plans out his diet.
Episode Bullets:
How did you get interested in paleo nutrition?—12:36
High carb or low carb? How about fat intake?—15:27
What's the best measure of the health of a muscle cell?—20:45
How have you incorporated Loren Cordain's research on nutrition into your practice?—25:45
What if you're wrong?—28:50
When did you begin treating patients with paleo nutrition?—30:30
What is the first step you take when treating new patients?—34:30
Do you still use prescription drugs in your practice?—45:30
Is it hard to convince your patients that it's okay to eat fat?—46:34
What fat sources should I focus on?—47:24
On choice, respect, and confronting fears – 49:50
How did you get interested in ketosis?—51:00
How are ketones superior to glucose as human fuel?—54:54
What is the evidence that glucose is not the primary human fuel?—59:40
What about exogenous ketones?—1:00:47
What might a keto diet eating schedule look like?—1:03:50
What does your long-term patient treatment path typically look like?—1:08:50
Tell us about your "paleo template," please.
Enjoy!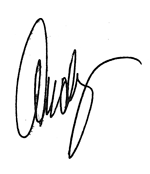 P.S. If you only have five minutes, listen at 1:00:47 when Dr. Sebring describes the effects of exogenous ketones on his mental clarity, focus, and energy level.

---
BIG THANKS to Dr. Lane Sebring! If you enjoyed this podcast, click here to thank him on Twitter.
---
Episode Resources:
The Sebring Clinic website
PrüVit exogenous ketones
Paleo f(x) conference
Loren Cordain, Ph.D.
Adele Davis
Ken Cooper—founder of aerobics
Alvin Toffler—Future Shock
Robb Wolf—Wired to Eat
Jeffrey Bland, Ph.D.
"SAD" diet
Ketosis
Dr. Adam Nally
Phat Fudge—Mary Shenoudi
Connect with Lane:
The Sebring Clinic's Facebook page
Dr. Sebring on Instagram
Dr. Sebring on Twitter
If you enjoyed this podcast, here are some others to check out:
Nick Green — On a Mission to Bring Healthy Food to Everyone
Robb Wolf — How We're "Wired to Eat"
Connect with Andy to offer feedback or ask a question:
podcast@wholelifechallenge.com
Twitter
Instagram
Facebook
Rate and Review the Whole Life Podcast:
Reviews of the podcast go a long way in helping us spread the word and grow the community. If you enjoy listening and are receiving value, please do us a favor and click this link, then click <open in iTunes> to leave us a review!