Reading Time:
4
minutes
"You've got to roll down the window and let the wind blow back your hair."
– Bruce Springsteen, from Thunder Road
Julia Michels — a name you might not know, but a woman whose work has undoubtedly touched your life. She has spent over two decades working in the film music industry and has had great success in various roles throughout her storied career. She found her true calling working as an independent music supervisor and has proven time and again that her contributions translate to major box office success.
Julia was recently recognized for her work on Pitch Perfect 2, which was Grammy nominated for Best Compilation Soundtrack, and also won Best Soundtrack at the American Music Awards, the Billboard Music Awards, and the Hollywood Music in Media Awards.
All that success doesn't come easily, though. From her time as a competitive gymnast with Olympic aspirations to the present day, Julia has faced challenges to her success. When a wrist injury finally signaled the end of competitive gymnastics for her, she made lemonade from lemons and turned her innermost joy and passion for music into a career she truly loved.
Today, with decades of professional success behind her, she is still striving to make everything work the way she wants it to, balancing work, family, and personal time with progress and achievement.
Julia's story is fun and inspirational, but also accessible — who among us hasn't struggled to balance our interests and still feel the rush of achievement? Please join us for an intimate episode of the Whole Life Challenge podcast with Julia Michels.
Episode Bullets:
What's a "happy 911" song?
You choose music for major movies. Please tell us about that work.
Have you always had an affinity for choosing music?
—20 min—
Why do you think music is so special?
Did you ever lose your interest in music and dance?
What was your first foray into choosing music for large audiences?
How did you get your foot in the door of the music industry?
—40 min—
The stress your job puts on you must be incredible. How do you manage it?
You've worked with uncountable famous and interesting people. Who sticks out as especially amazing to you?
You mentioned being influenced by movies and the music in them. What was the most influential movie for you?
—60 min—
What values have you found most useful in achieving your great success?
You are so clearly excited about your work. What keeps you so inspired?
What projects are you working on now?
What is the biggest challenge you are facing right now?
—80 min—
Do you ever feel guilt or frustration as a result of time spent working?
What are your biggest motivators today? Are they different from those of the past?
How do you define "success?"
Tell us about a dark time in your life and how you handled it.
How did you finally emerge from that darkness?
Enjoy!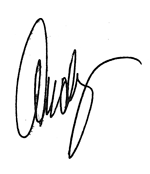 P.S. If you only have five minutes, listen at 1:17:00 when Julia talks about the conflict between work, family, and self-care.

BIG THANKS to Julia Michels! If you enjoyed this podcast, or have questions you'd like to ask Julia, please leave a comment below.
---
Episode Resources:
Irene Cara
Fame (movie)
What is a Film Score?
Richard Kraft/Kraft-Engel Management
John Barry
Elmer Bernstein
Howard Shore
Marc Shaiman
Basil Poledouris
Rachel Portman
Capitol Records
If you enjoyed this podcast, here are some others to check out:
94: Eric Barker — Mythbusting the Quest for Success
86: Peter Himmelman — Wherein Andy Writes and Performs His 1st Song
Connect with Andy to offer feedback or ask a question:
podcast@wholelifechallenge.com
Twitter
Instagram
Facebook
Rate and Review the Whole Life Podcast:
Reviews of the podcast go a long way in helping us spread the word and grow the community. If you enjoy listening and are receiving value, please do us a favor and click this link, then click <open in iTunes> to leave us a review!