Reading Time:
4
minutes
"This [book] took more than two years of my life and 20ccs of my soul to complete. It contains the answers I wish I'd had many years ago about what leads to a successful life, all drawn from scientific research and expert insight." — Eric Barker, on his book Barking Up the Wrong Tree
How do we know what success is? Is happiness still an undefined destination? What have we got right, and where do we have room for improvement? These are the questions Eric Barker spends his time answering. His style of research-based self-improvement helps his readers to live happier, more fulfilling lives. After eight years of researching and writing over 5,000 posts on his blog about his findings , he's here to share some of what he's learned with us.
Episode Bullets:
17:05 — Why quantity is king when it comes to creative work.
20:22 — Creating your own work-life balance.
32:53 — Schedule work, not interruptions.
36:21 — How interruptions ruin your effectiveness.
45:40 — Why transactional networking is a sad failure, and the alternative.
48:10 — Who the most productive networking prospects are in your life.
52:30 — The two most important contributors to job burnout are.
53:20 — The four most important metrics for predicting happiness are.
54:15 — How to consciously build your vision of success.
56:58 — Why self-compassion is a critical skill.
58:49 — The relationship between risk acceptance and happiness.
1:01:30 — The most important starting point to achieve personally meaningful success.
Enjoy!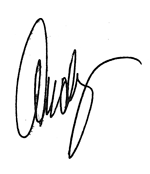 P.S. If you only have five minutes, listen at 11:55 when Eric describes how our experiences of success and happiness are shaped by our interpretation of the choices we must make.
---
BIG THANKS to Eric Barker! If you enjoyed this podcast, click here to thank Eric on Twitter.
---
Episode Resources:
Professor Barry Schwartz — Paradox of Choice TED Talk
Gretchen Rubin — Are You a Satisficer or an Optimizer?
Live Science — Focus! Distractions Kill Both Time and Quality Cal Newport — Deep Work
NCBI — Functional and Economic Impact of Sleep Loss and Sleep-Related Disorders
Chronotypes — Wikipedia
Francesca Gino, Harvard Business Review — If Networking Makes You Feel Dirty, You're Not Alone
Dunbar's Number — the 150-friend limit (Wiki)
Mark Granovetter — The Strength of Weak Ties
Martin Seligman — The New Era of Positive Psychology Ted Talk
Nash and Stevenson, Harvard Business Review — Success That Lasts
BBC — Is social media making you sad?
Kristin Neff — Self-Compassion.org
Connect with Eric:
Eric Barker's Website
Eric on LinkedIn
Eric on Instagram
Eric on Twitter
If you enjoyed this podcast, here are some others to check out:
Gretchen Rubin — NY Times Bestselling Author and Habit Expert
Michael Breus — A Talk with the Sleep Doctor
Connect with Andy to offer feedback or ask a question:
podcast@wholelifechallenge.com
Twitter
Instagram
Facebook
Rate and Review the Whole Life Podcast:
Reviews of the podcast go a long way in helping us spread the word and grow the community. If you enjoy listening and are receiving value, please do us a favor and click this link, then click <open in iTunes> to leave us a review!