Reading Time:
5
minutes
2008 Olympic Silver Medal Gymnast, Sam Peszek, summed up the simple choice presented to her over and again during the first fifteen years of her life:
I can either eat the cookie and not go to the Olympics or leave it be and go to the Olympics.
This week's guest on the WLC podcast is a little different than most of our recent guests. Samantha Peszek (pronounced Pesh-eck) doesn't have a book or a website or a pre-made plan for how you can overcome roadblocks. She has something else: the unwavering will to achieve a goal, no matter how bodacious.
Samantha began her gymnastics training at age two, and played soccer and studied dance as a child as well. Gymnastics won out, and at age twelve, after ten years of consistent, hard work, she became the youngest member of the US National Gymnastics Team. Although she and her teammates won many gymnastics competitions and championships, it is her 2008 Silver Medal Olympic performance that she is most proud of.
One of the few national-level gymnastics competitors to also attend regular school full time, Sam worked extremely hard to balance athletics and academics. She maintained this commitment through college, earning a full-ride scholarship as a gymnast with UCLA. She made the honor roll every quarter at UCLA while taking three NCAA Championships and seventeen All-American honors.
Samantha is now a sports broadcaster with PAC-12 Networks and USA Gymnastics in between motivational speaking engagements. She also runs a business called Gympire with a friend and former Olympic teammate.
The level of focus and effort needed to achieve what Samantha Peszek did as a young gymnast and scholar was incredible. She never had any doubts, but there were struggles. Sam regularly battled fear, trained and competed despite physical limitations and injuries, had to learn to respect herself and forgive mistakes she made, and learn to separate her perception of herself from her gymnastics performances.
If you've ever struggled with keeping your focus in hard times, overcoming failures big or small, or forgiving yourself quickly and completely when you make a mistake, this podcast is especially important for you.
Episode Bullets:
Introducing Samantha Peszek
— 20 min —
How did you get started in Gymnastics?
How difficult was integrating school and gymnastics?
— 40 min —
What unique barriers did you have to overcome to succeed in gymnastics?
You had a hard time with fear. How did you finally overcome it?
Describe the discipline required to achieve a spot on the Olympic team.
What does a person do after reaching the pinnacle of success at 20 years old?
How has gymnastics changed since you stopped competing?
— 60 min —
What are some strategies you've used to avoid falling apart after one bad mistake in a competition (or in life)?
What does a hard day in the gym look like for an Olympic-level gymnast?
For your aerial skills, did you use foam pits for practice?
What is your life like today, post-retirement from competitive gymnastics?
— 80 min —
Do you bring Olympic intensity to all areas of your life?
What advice can you give to parents of aspiring gymnasts?
How important is it to do what you love?
Growing up, what was your experience of winning and losing, and how did your views on that form?
What lessons and rules from your competitive and formative years have you found valuable enough to keep into adulthood?
Is the perception that gymnastics is an individual sport accurate?
What are high-frequency people, and why seek them out?
— 100 min —
What comes after gymnastics for you?
What's a hobby for you?
Enjoy!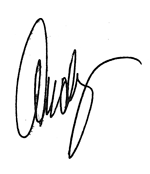 P.S. If you only have five minutes, listen at listen at 58:50 when Sam talks about learning to move past mistakes and to stop being overly hard on oneself.
BIG THANKS to Samantha Peszek! If you enjoyed this podcast, click here to thank her on Twitter.
---
Episode Resources:
Gympire.co
The Magnificent Seven Olympic Gymnastics Team, 20 Years Later
Connect with Samantha:
Gympire's Facebook page
Samantha on Instagram
Samantha on Twitter
If you enjoyed this podcast, here are some others to check out:
92: Mark England — The Surprising Tool You Already Have to Change Your Life
88: Val Voboril — How to Succeed at Motherhood, Happiness, and CrossFit
Connect with Andy to offer feedback or ask a question:
podcast@wholelifechallenge.com
Twitter
Instagram
Facebook
Rate and Review the Whole Life Podcast:
Reviews of the podcast go a long way in helping us spread the word and grow the community. If you enjoy listening and are receiving value, please do us a favor and click this link, then click <open in iTunes> to leave us a review!