Reading Time:
4
minutes
NOTE: This podcast contains adult language.
In 2013, Dan "Nitro" Clark went from American Gladiator to heart-attack survivor. Rather than letting it beat him, Dan was able to turn his near-death experience into inspiration for positive change in his own life as well as helping others.
For seven years, Dan Clark played "Nitro," the iconic American Gladiator. Before that, he was a defensive lineman at San Jose State University and even played for the Los Angeles Rams. He measured his happiness based on achievements and getting the "right" outcomes.
Taking away such a person's physical power could easily have robbed him of his will to live. The aftermath of Dan's heart attack might have crushed his spirit, but he had other plans.
Since this life-altering experience, Dan now sees things through a different lens — one that includes slowing down, being more mindful, serving others, smiling more, and even being vulnerable. In his new book, he's sharing this story and his insights with the world.
Join Andy for an enlightening and uplifting conversation with a man you may never have thought had a sensitive side. Learn how Dan was able to relinquish his happiness-crushing need for control, how he uses meditation to help maintain perspective in the face of adversity, and what his techniques are for daily progress toward unconditional happiness.
You can find Dan's Kickstarter campaign for F*ck Dying here.
Episode Bullets:
How did your thinking shift immediately following your heart attack? — 16:35
What's your new book, F*ck Dying, about? — 19:33
What was your experience of having a heart attack? — 23:09
How did your life change post-cardiac arrest? — 34:50
How did you make the leap from "Why me?" to "What can I be?" — 39:00
What was your first physical goal after leaving the hospital? — 41:29
What is the importance of other people in your life now? — 48:30
Tell us about your out-of-body experience and what you believe about love and God as a result — 52:10
How does meditation help you lift up others? — 54:39
Explain "upstream reciprocity" — 58:00
How and why do you "bank" happy moments? — 1:00:00
How can controlling perspective be used to create happiness? — 1:05:03
What is creative visualization, and how did it lead you to meditation? — 1:11:50
What's your absolute best trick to beat procrastination? — 1:18:47
Why sensory deprivation/float tanks? — 1:21:12
Tell us about your Kickstarter campaign for the book — 1:26:19
Enjoy!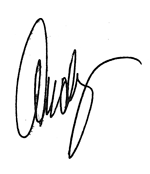 P.S. If you only have five minutes, listen at 52:10 when Dan describes his out-of-body experience that showed him how we are all connected.

---
BIG THANKS to Dan "Nitro" Clark! If you enjoyed this podcast, click here to thank him on Twitter.
---
Episode Resources:
DanNitroClark.net
Dan's F*ck Dying Kickstarter Campaign
Sign Up for Dan's Mailing List
Tim Ferriss' Podcast
NPR Podcast Page
WODcast Podcast
American Gladiators TV Series
Psycho-Cybernetics, Maxwell Maltz
Floating Away: The Science of Sensory Deprivation Therapy
Float Lab
Connect with Dan:
Dan's Facebook page
Dan on Instagram
Dan on Twitter
If you enjoyed this podcast, here are some others to check out:
Alexandra Paul – Baywatch Star and Vegan WLC Player
Traver Boehm – 28 Days of Darkness and Solitude By Choice
Connect with Andy to offer feedback or ask a question:
podcast@wholelifechallenge.com
Twitter
Instagram
Facebook
Rate and Review the Whole Life Podcast:
Reviews of the podcast go a long way in helping us spread the word and grow the community. If you enjoy listening and are receiving value, please do us a favor and click this link, then click <open in iTunes> to leave us a review!