Reading Time:
4
minutes
NOTE: This podcast contains adult language.
Jeff Tucker, a former Fort Worth, Texas, firefighter, bomb tech, and arson investigator for twenty years, has spent the last ten years as director of CrossFit Gymnastics. Jeff got his start in gymnastics as a competitive gymnast in the 1970s.
"Tucker," as he is known to his friends, was a guest speaker for United States Gymnastics Association congress, coached gymnastics and cheer for six years at Texas Christian University (TCU), and is the CEO of GSX Athletics and GSX CrossFit. Together with CrossFit Gymnastics, he has trained over 300,000 people.
All this has come from following his passion.
Jeff's passion is to help anyone who desires to be stronger, more flexible, and more mobile with the eventual goal of advanced body awareness and movement.
Join Andy and Tucker for a fun discussion of gymnastics training for everyone, how to get started and then keep progressing, handstands (and more handstands!), how to train kinesthetic awareness, building a foundation of strength, and more.
Jeff shares some of his experiences over the years in firefighting, gymnastics, cheer, and life. Don't miss the tennis ball story!
Episode Bullets:
8:35 — What group makes up most of your gymnastics trainees?
10:00 — What's it like to train an Olympic gymnast?
12:33 — How did you get started coaching gymnastics?
17:05 — You were a cheerleader?
19:05 — Tell us about your first gym.
24:28 — Andy asks, "Where's the fun in gymnastics training?"
25:40 — Why is pointing your toes so important in gymnastics?
27:28 — How do I avoid boredom and burnout in gymnastics training?
29:30 — What questions do you ask a new trainee?
30:20 — How do you assess a trainee's starting point?
36:35 — Why is the hollow position absolutely essential to master?
40:12 — Explain the proper form for a handstand.
41:15 — How do I get into the hollow position?
44:15 — How do you teach the handstand?
49:00 — Where does the balance in a handstand come from?
52:15 — Why barefoot?
54:40 — How to use the arabesque to find your dominant leg.
57:25 — How can I train kinesthetic awareness?
58:45 — How to follow your passion in life, The Element
1:06:10 — What are the different types of kips?
1:07:40 — How can I develop the strength to begin training gymnastics?
1:09:36 — I can't get a muscle-up. How can I fix that?
1:10:20 — How often do I need to practice a skill to improve?
1:13:05 — What can I do in ten to fifteen minutes a day of practice?
1:25:00 — Evaluate your hamstring flexibility in a few seconds.
Enjoy!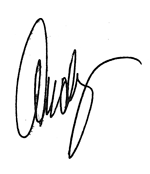 P.S. If you only have five minutes, listen at 24:28 when Andy and Jeff discuss how to keep training fun and avoid boredom and burnout.

---
BIG THANKS to Jeff Tucker! If you enjoyed this podcast, click here to thank him on Facebook.
---
Episode Resources:
CrossFit Gymnastics
Global Obesity Rates Continue to Climb
Type 2 Diabetes
GymnasticBodies – Christopher Sommers
Robb Wolf Podcast Episode 328 – Jeff Tucker
GMB – Ryan Hurst
The Arabesque (video)
The Element: How Finding Your Passion Changes Everything
Broadway Gymnastic School (Los Angeles)
DIY Stall Bars
Mike Burgener Weightlifting
Indian Clubs/Clubbells
Competitive Rope Climbing (video)
US Navy Gymnastics and Tumbling Guide for Aviators (scanned original text)
Connect with Tucker:
Jeff's Facebook page
If you enjoyed this podcast, here are some others to check out:
Eric Barker — Mythbusting the Quest for Success
Peter Himmelman — Wherein Andy Writes and Performs His 1st Song
Connect with Andy to offer feedback or ask a question:
podcast@wholelifechallenge.com
Twitter
Instagram
Facebook
Rate and Review the Whole Life Podcast:
Reviews of the podcast go a long way in helping us spread the word and grow the community. If you enjoy listening and are receiving value, please do us a favor and click this link, then click <open in iTunes> to leave us a review!