Reading Time:
4
minutes
Robbie Ventura is a former American professional cyclist who rode most notably for United States Postal Service Cycling Team from 2001-2004. A pro for over eleven years, he got his start in bicycle racing by developing his skill, strength, and speed while riding, racing, and supporting teammates in velodrome racing (an oval, banked, indoor cycling track).
A successful competitive athlete his entire life (he also played collegiate hockey), Robbie found quickly after retiring from cycling that he had more to contribute to the world by way of coaching. He turned his sights toward the business he started in Chicago, Vision Quest Coaching, and never looked back.
Thirteen years and thousands of clients later, he's one of the go-to people in the world for developing athletic skills as a cyclist.
Whether you're working with him personally (all VQ clients start with a thorough three-hour assessment with Robbie) or working with one of his coaches in person or online, he's developed a training methodology and system based on his years as a competitive athlete and top professional cyclist.
Anyone who has risen to the top of a competitive sport and then transitioned to coaching has a ton of experience and advice to offer, whether you're a participant in that same sport or not.
Robbie's years of personal experience give him an incredibly valuable and unique perspective on both performance and on life:
How to test your fitness, passion, commitment, mental focus, and strength through racing and competition.
How to win without necessarily winning, or how the cost of winning in sport or life can be detrimental to your long-term health and goals.
How to develop your skill set for a sport.
The important part of the journey is in the struggle not the result.
How to determine the perfect training volume for your own development.
Why single sport athletes (runners, cyclists, triathletes, swimmers) need training outside of their sport for well-rounded functional capacity and life.
Robbie's secret to keeping motivated and on-track.
The key elements for perfect sleep and recovery.
Set up your own testing protocol (in swimming, cycling, or running) for continued growth and performance.
Why "paying attention" to when you feel great is the key to your own personal performance.
Enjoy!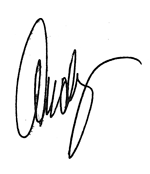 P.S. If you only have five minutes, listen at 45:08 where I ask Robbie how he's taken his experiences of keeping his body healthy off the bike with push-ups and pull-ups and applied that to his regular everyday athletes.

---
THANKS, Robbie Ventura! If you enjoyed this podcast and want to thank Robbie, click here to thank him on Twitter.
---
Episode Resources:
Velodrome — History of the oval shaped indoor cycling track.
VO2 Max — What is a VO2 Max and what does it reveal about your fitness?
Dexa Scan — Body fat testing that goes way beyond the typical % reading.
Pistol Squat — A Men's Health article on this brutal squat technique.
Recovery Boots — and other recovery technology by Normatec.
Sasha Andrews — Recent WLC podcast which talks about "legs up" for recovery.
Robb Wolf — Website for the host of The Paleo Solution podcast.
Connect with Robbie:
Robbie's website
Robbie on Twitter
Vision Quest Coaching on Facebook
If you enjoyed this podcast, here are some others to check out:
Brian Mackenzie — Breathing Your Way to Peak Performance
Lucy Danziger — Triathlete Mom Entrepreneur Who Does It All
Connect with Andy to offer feedback or ask a question:
podcast@wholelifechallenge.com
Twitter
Instagram
Facebook
Rate and Review the Whole Life Podcast:
Reviews of the podcast go a long way in helping us spread the word and grow the community. If you enjoy listening and are receiving value, please do us a favor and click this link, then click <open in iTunes> to leave us a review!