Reading Time:
4
minutes
Reminder: I'm starting every podcast episode by addressing one topic or answering one question that you bring to my attention via our WLC Podcast email address: podcast@wholelifechallenge.com. Send anything you think would be of value for me to see or any thought or question you'd like me to talk about or answer. While I can't guarantee your question or topic will get addressed on the podcast, I do promise to read what you send!
"Beast Mode" is a phrase used to describe an athlete who "gets after it" every time he or she gets the ball in a practice or a game. There's no one I know who epitomizes that concept more than my son's soccer coach, Sasha Andrews.
Sasha has played world-class level soccer for over fifteen years, and by the forces of luck and nature for me, my son, and the other kids she coaches, she has settled here in Los Angeles. When you see a photograph of her on or off the field, you also immediately know why the phrase "Beauty and the Beast" couldn't be more apropos.
A member of the Canadian national soccer team for over thirteen years, Sasha has as much experience in world-class women's soccer — between national games, the World Cup, and the Olympics — as almost anyone else in the world. She's been a defender her entire career and is nicknamed the "Gentle Giant."
Sasha was the middle child of seven, and her siblings were all brothers. She quickly learned to play hard just to keep up. It's no wonder she eventually became a dominating professional athlete. In her own words, "I didn't even know I was a girl for the longest time."
As a teenager, she ranked nationally in both basketball and soccer, eventually having to make a choice between the two — a tough decision to make at that age. At nineteen, she made her debut for the Canadian National Team.
She continues to play professionally today for the Santa Clarita Blue Heat, but most of her time is spent working with kids. She coaches a boys U10 and U12 club team, and teaches elementary and middle school PE.
In this episode, we talk about:
Growing up as an athlete — family, pressures, time, schedule, homework, brothers
The devastating loss of one of her brothers at age 34
Life as a professional athlete
Competing for a spot and staying on the Canadian National Team for thirteen years
The 24 hours before a big game — physical and mental preparation
What it's like to collide full-on with Abbie Wombach
"Legs up" the day before a game
Superstitions and habits
Providing feedback and supporting teammates – on and off the field
Friendships, relationships, and connection with others
Enjoy!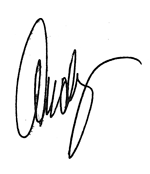 P.S. If you only have five minutes, listen to the part at 53:20 where I ask Sasha about supporting your teammates through communication both on and off the field.

Links Mentioned
Follow Sasha on Twitter, Instagram, and Facebook.
Canada Soccer — Sasha's profile page from the Canadian National Team.
Santa Clarita Blue Heat – LA Times article about Sasha's latest soccer team.
If you enjoyed this podcast, here are some others to check out:
Erin Cafaro – What It Takes to Win Olympic Gold (Twice)
Caroline Paul – The Gutsy Girl on How to Overcome Fear