Reading Time:
4
minutes
You may remember Jack Osbourne from the hit TV show The Osbournes. He's the son of the heavy metal singer Ozzie Osbourne and is a regular member at CrossFit Los Angeles.
Jack has a thriving business producing travel and history shows alongside his dad (who's a closet history buff). He's also a husband and a father to two daughters.
But the reason I wanted to have him as a guest on the show was to talk about his experience with addiction and getting sober as a teenager, as well as his diagnosis with multiple sclerosis (MS).
Before the age of eighteen, Jack had become addicted to painkillers, recognized it, and then willingly went to rehab, kicking it without relapse — he's now fourteen years sober and counting.
Not long after kicking painkillers, he got the sort of news that any human being who's been to the doctor with strange symptoms dreads. He learned he has MS.
Jack didn't tuck his tail under and run. Quite the opposite. He's lives his life openly and honestly, sharing his trials and tribulations with the world in an effort to shed more light on this disease and to help others in need live with it.
Join me for this great conversation with Jack. Here are some of the things we speak about:
The unexpected twists and turns of life as a teenager, and how he pulled through
Climbing El Capitan — a 3,000 ft. sheer granite wall in Yosemite, CA
How choosing adventures or events that inspire you can pull you toward your goals
Getting "this chick" pregnant and getting married
His first symptoms of MS — "denial" is not just a river in Africa
His belief that, "Where you are at thirty is where you are with the rest of your life"
Commitment to three days per week of training — the start of changing his life
Getting his "life straight" through the Whole Life Challenge
Catching leptospirosis in the jungles of Borneo
The process of detoxing to cleanse his body
Process goals versus outcome goals
The importance of community in fitness and training
Enjoy!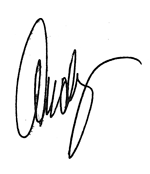 P.S. If you only have five minutes, listen at 1:04:00 where I ask Jack how he makes sure to get "me time" with his crazy schedule.
---
THANKS, Jack Osbourne! If you enjoyed this podcast and want to thank Jack, click here to thank him on Twitter.
---
Episode Resources:
LA Times Article — How Jack battled MS.
CNN Article — How Jack overcame the "why me" moments post-diagnosis.
What Is MS? — From the National MS Society.
What Is Fitness? — By Greg Glassman
Man's Search for Meaning — By Viktor E. Frankl.
Ozzy Osbourne — Website for Jack's rock-star dad.
Orange Theory — Website for the high intensity training method.
Chelation Therapy — Information on the alternative treatment method.
Probiotics — Information on these stomach health nutrients.
Prolotherapy — Information on the alternative treatment method.
Connect with Jack:
Jack on Instagram
Jack on Twitter
If you enjoyed this podcast, here are some others to check out:
V Capaldi — How Food Cured Her "Uncurable" Disease
Jay Jacobs — Lessons for the New Year from a Biggest Loser Finalist
Connect with Andy to offer feedback or ask a question:
podcast@wholelifechallenge.com
Twitter
Instagram
Facebook
Rate and Review the Whole Life Podcast:
Reviews of the podcast go a long way in helping us spread the word and grow the community. If you enjoy listening and are receiving value, please do us a favor and click this link, then click <open in iTunes> to leave us a review!