Reading Time:
4
minutes
You may have seen this week's guest on a random Saturday afternoon while watching the Olympics or an extreme sports show with people hucking themselves off 100-foot cliffs on mountain bikes.
Sal Masekela has been hosting shows like this for NBC and Red Bull for many years, and he is currently the persona of the Red Bull Signature Series.
But I know Sal through his participation with our fitness community at CrossFit Los Angeles, where he was a member for over five years. He is also a four-time veteran of the Whole Life Challenge.
Sal leads a pretty incredible life, traveling to all parts of the Earth with some of the world's greatest extreme athletes in order to bring their exploits and amazing performances alive for the rest of us via the television.
He also gets to hang out with these athletes outside of competition. During the podcast, he shares stories and lessons from the likes of Laird Hamilton, Gabby Reece, and Kelly Slater (whom he hangs with regularly).
Though his life is glamorous, Sal struggles like the rest of us with his health and fitness, challenged by the uniqueness of his schedule and lifestyle. He's incredibly open about his life — in our discussion, he shared many of his personal daily habits and how he makes sure to get them in each day.
Join me for a conversation about the journey and joy of life, and some profound learnings from the experiences of Sal Masekela.
Enjoy!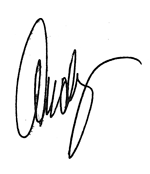 P.S. If you only have five minutes, listen at 43:00 where I ask Sal about the different types of challenges and obstacles he faces in his wellness journey when traveling all over the world for work.
---
THANKS, Sal Masekela! If you enjoyed this podcast and want to thank Sal, click here to thank him on Twitter.
---
Episode Resources:
Vice World of Sports — TV series on Viceland that Sal is currently hosting.
Red Bull Signature Series — TV series by Red Bull that Sal is currently hosting.
Hugh Masekela  — Sal's father, world-renowned trumpet player.
Alekesam — Check out Sal's music on Soundcloud.
X Games — ESPN's extreme sports series that Sal hosted from the early days.
Jocko Podcast — By Jocko Willink, retired Navy SEAL.
Wim Hof  — Known as the "Iceman" and famous for his insane breathing techniques.
Laird Hamilton — LA Times article on the legendary surfer.
Gabby Reese — Website for famous surfer Gabby Reese.
Emily Russak — Coach at Deuce Gym where Sal has trained.
Kelly Slater — Famous American surfer and friend of Sal.
Transworld — Iconic skateboarding magazine where Sal got his start.
Fran — Men's Fitness article on the classic CrossFit WOD.
Connect with Sal:
Sal's website
Sal on Instagram
Sal on Twitter
If you enjoyed this podcast, here are some others to check out:
Caroline Paul — The Gutsy Girl on How to Overcome Fear
Ryan Hurst — How to Exercise with Purpose and Playfulness
Connect with Andy to offer feedback or ask a question:
podcast@wholelifechallenge.com
Twitter
Instagram
Facebook
Rate and Review the Whole Life Podcast:
Reviews of the podcast go a long way in helping us spread the word and grow the community. If you enjoy listening and are receiving value, please do us a favor and click this link, then click <open in iTunes> to leave us a review!