Reading Time:
4
minutes
Coby Kozlowski is a modern-day meditation and consciousness guru (though she would never describe herself that way). Ever humble, she's amassed 25 years of experience through working with teachers in the yogic, meditative, and consciousness realms. Now a teacher of teachers, she has appeared on the cover of Yoga Journal and Mantra Magazine, and was named as "one of the seven yoga teachers who have changed the practice [of yoga]".
Known as a vibrant, well-spoken, relatable, and funny inspirational speaker, workshop leader, and storyteller, she has energy that draws you in. She offers tangible nuggets of wisdom that leave you inspired and ready to jump start your life without punishing yourself along the way.
I went into this conversation with a list of questions. As it turns out, I only needed one, "What is meditation?" Coby's answer was so engaging, thorough, and thought-provoking, that it took up almost our entire time together.
Her approach to meditation is so refreshingly different than what I've learned through practice and read in books and articles, that it left me inspired to want to practice. Normally I think about meditation as something I need to do because it's good for me. But it's never been something I want to do, think I have time for, or look forward to. This conversation changed that completely.
Some of the topics we discussed:
Traditional meditation — a practice originally designed for monks.
A new context of meditation — choosing your path, no wrong making.
The default mode of your brain — focusing on Maslow's hierarchy of needs and why that is important to know in your meditation practice.
"No internal spanking." You'll have to listen to understand.
Meditation as a "massage for your soul," tending to a part of you as you would tend your garden.
How to get started and what to do in your meditative experience.
This was truly a transformative conversation for me — shifting my almost twenty-year-old belief of the definition and requirements for meditation. Whether you're an experienced meditator or are giving it a shot for the first time, I guarantee there is something for you in this conversation.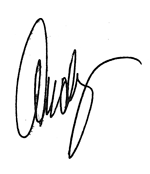 P.S. If you only have five minutes, listen to the part at 20:50 where I ask Coby about the mechanics of meditation for someone who doesn't have a regular meditation practice built yet.
---
Have a comment, thought, or question? Send me an email at podcast@wholelifechallenge.com. I'd love to hear from you and will do my best to address your comment or question on the podcast.
---
Links Mentioned
Follow Coby on Instagram and Twitter.
Coby Kozlowski — Coby's website.
Coby's TEDx Talk — One Degree Revolution, Small Shifts, Big Changes
The Radiance Sutras: 112 Gateways to the Yoga of Wonder and Delight — by Lorin Roche.
Meditation Made Easy — by Lorin Roche.
Esalen School — Meditation workshops and retreats in Big Sur, California.
Maslow's Hierarchy of Needs — A brief primer on the psychology of human needs.
Zen Buddhism — Information on the meditation practice and form of Buddhism.
If you enjoyed this podcast, here are some others to check out:
Traver Boehm: 28 Days of Darkness and Solitude by Choice
Carolyn Freyer-Jones: How to Set and Achieve Goals That Speak to Your Soul